Blog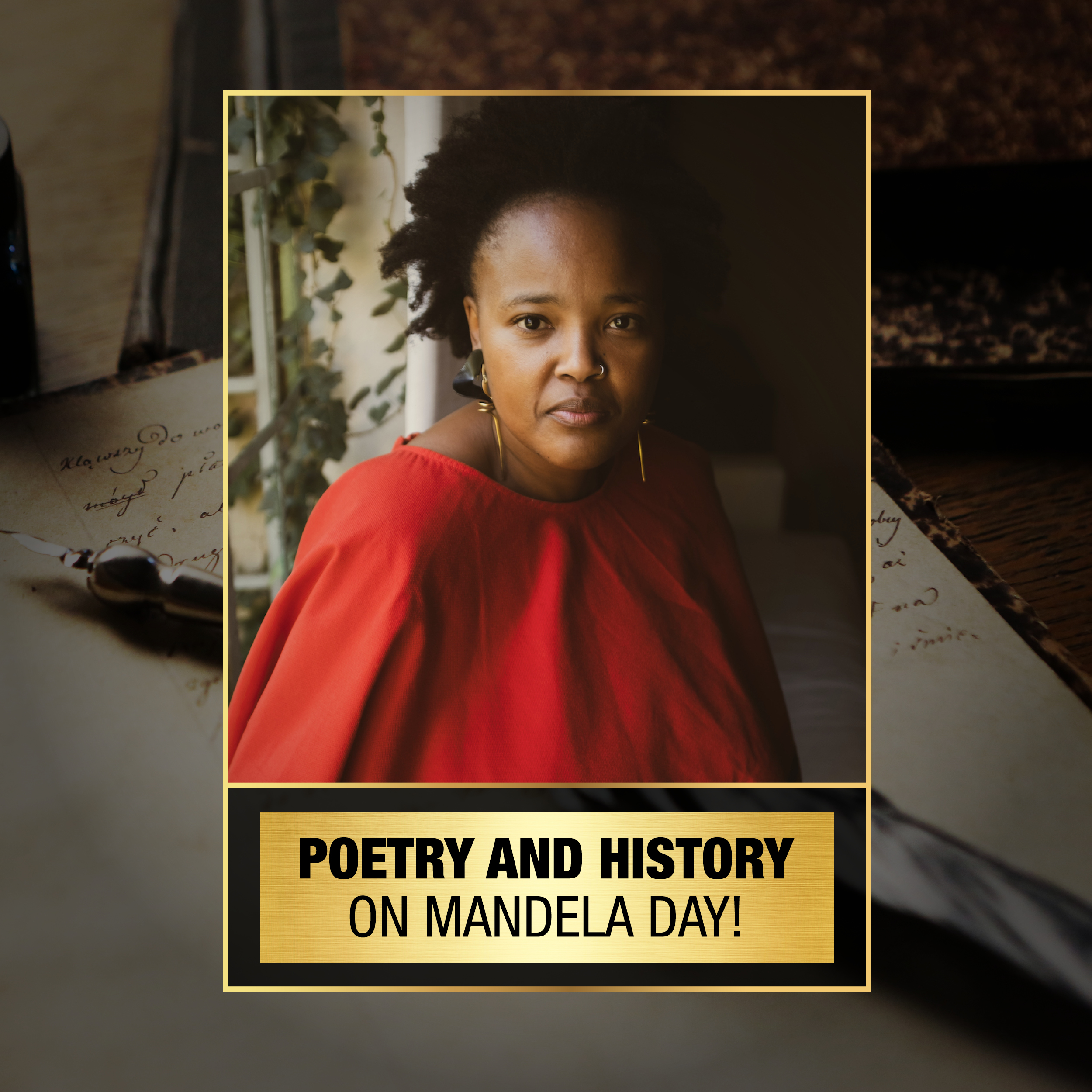 On Mandela Day: Athambile Masola is retrieving history's lost voices through poetry

Wed, 13 July 2022
On Mandela Day (18 July) South Africans celebrate the remarkable legacy of our first democratically elected president. During Mandela Month, the AVBOB Poetry Project remembers its inaugural launch on Madiba's birthday in 2017, and recognises the work of Athambile Masola, a poet, lecturer and researcher who recently won a
NIHSS Award
for her debut poetry collection,
Ilifa
(which means 'Inheritance').
In 2010 Masola met Madiba. She was one of the last cohort of Mandela-Rhodes scholars to secure a meeting with the great man. Her MA research focused on the impact of teaching in indigenous African languages at the foundation phase. "At a time when I was trying to figure out my identity and history, he called me Mam'Thembu! His recognition of my heritage was a comment about my identity, which left a profound mark on me," she recalls.
This experience has influenced the heart-work she does as a teacher, her honouring of women's stories, and her gorgeous poetry written in her mother tongue. Now a lecturer in UCT's Department of Historical Studies, she says, "Writing in isiXhosa feels like circling back to my earlier research."
Ilifa
was published late last year. Pumla Dineo Gqola called it a poetic tour de force, praising it for elevating "wayward women's failures and choices through odes to unruly femininities."
As a literary historian, Masola focuses on uncovering black South African women writers' stories, and founded the
Asinakuthula Collective
as an extension of this vision. She wrote about Nontsizi Mgqwetho, who published socially engaged poems in isiXhosa during the 1920s, before disappearing from view – forgotten by literary historians. Masola spotlights this tendency of women to disappear from history, to "get lost…" She affirms, "We must uncover their voices and write them back into history." In
Ilifa
, her own family's stories are restored and recognised.
But while the poems themselves seemed to come easily, she had to resist the temptation to self-correct. What mattered was writing isiXhosa poems in a contemporary idiom, close to the spoken language. Also, even if indigenous languages are receiving more attention than in the past, isiXhosa poetry does not command the same attention (or infrastructure) as English and Afrikaans. "uHlanga has been a wonderful publisher, taking the publication and promotion of the collection seriously, but more generally, there is much work still to be done. Book stores struggle to believe that books in indigenous languages will sell," she says.
The movement between academic work and poetry has been mutually enriching. "Poetry allowed me to think about questions I pose in my academic writing, but with a different texture." Masola has worked extensively across genres. A children's series,
Imbokodo: Women Who Shape Us
, co-written with Xolisa Guzula, helps her bridge the gap between academic and creative work. Co-hosting
Umoya
, a podcast with Milisuthando Bongela that features African spirituality, enables her to pay attention to her voice, which helped prepare her for
Ilifa
's publication.
"
Ilifa
surprised me beyond my wildest imagination," recalls Masola. "Within a year of publication I was invited to the African Book Festival in Berlin. The poems will become part of a literature course in the African languages department at UCT. I've had amazing conversations with people who have difficulty with speaking African languages because of the dominance of English in their education. These conversations showed me the importance of honouring my own voice so others can do the same."
The AVBOB Poetry Competition urges poets to write in their mother tongue and to restore the lost voices of their ancestors. Poets may submit up to 10 poems in any of the 11 official South African languages via the website:
www.avbobpoetry.co.za
when the competition reopens on 1 August 2022.
Image courtesy of Nonzuzo Gxekwa
Share: