Blog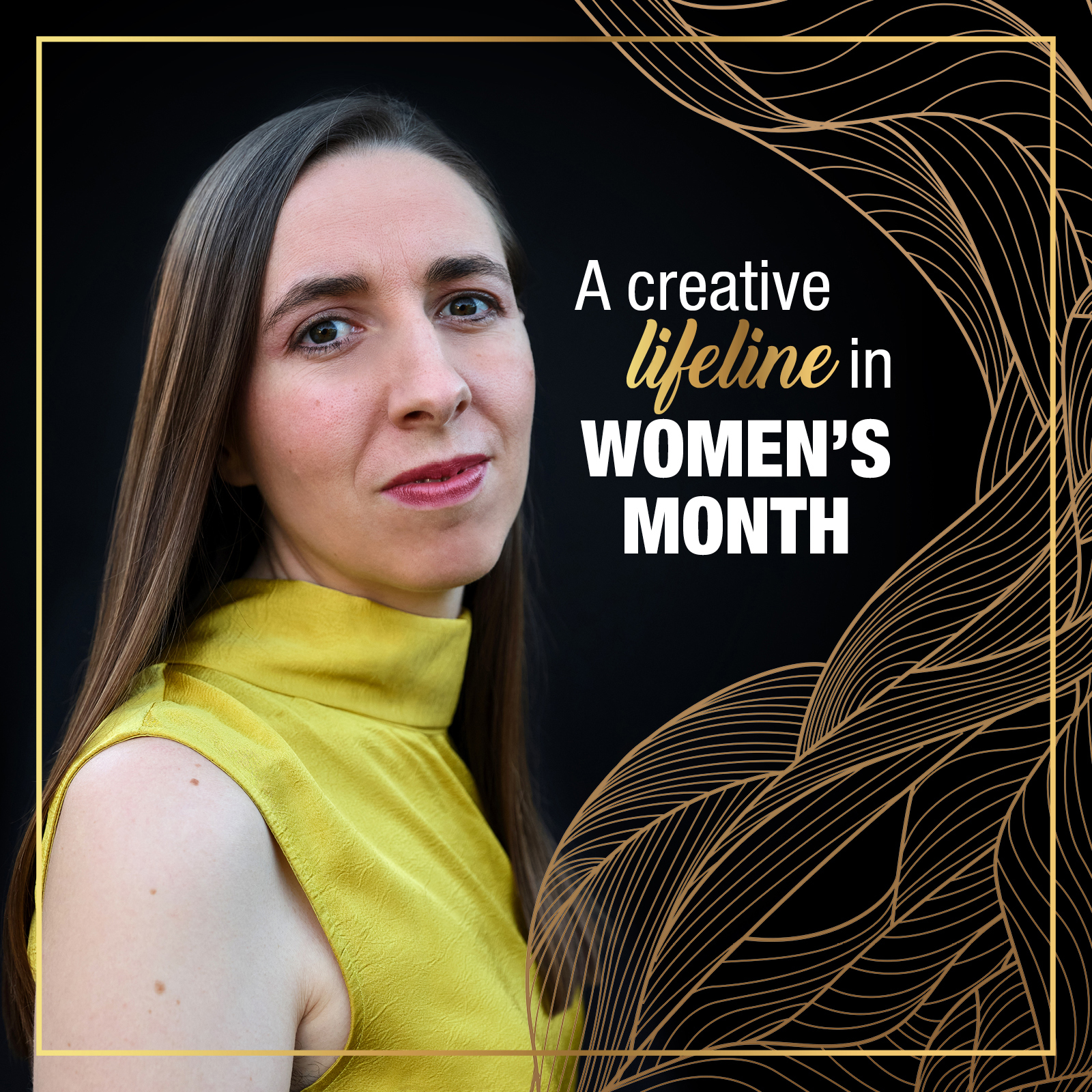 A lifeline of creation in Women's Month – with Melissa Sussens

Thu, 11 August 2022
In Women's Month, the AVBOB Poetry Project celebrates a vibrant new voice whose dynamic and tender work addresses the themes of women in love, mercy at work, and the ever-present threat of gender-based violence. Melissa Sussens' exciting debut collection is due out from Karavan Press later this year. She's also a small animal veterinarian working in Cape Town.
Writing poetry became a way for Melissa Sussens to chronicle the trauma of a year of community service, working at a slaughterhouse after qualifying as a vet. The first poem she wrote, 'A New Veterinarian Spends a Compulsory Year at a Slaughterhouse', came second in the New Contrast National Poetry Competition (2020). "I needed to write about the time spent there in order to process it," she explains, "But I didn't expect to get a book out of it!"
Again and again, she finds an angle from which to bring a difficult experience closer to the reader in all its complexity. It helps that she is a consummate narrator. "I want to be a storyteller first. I hope my poems connect with people in ways that are understandable and grounded." Some of the most moving stories in the collection involve her work as a vet, where daily painful decisions are inevitable.
In 'An (Honest) Condolence Card', she writes to the bereaved owners of pets who can no longer be cured or helped. Such material could easily be sentimental, but in Sussens' hands it rings absolutely true. She writes from the perspective of needles, of buildings, and a possible, safer future. "In these persona poems I can express things in a way that I can't when writing in my own voice. I am constantly searching for humanity, for connection, through my writing."
Of course, human connections are also often fleeting – there is a poem in the collection that contains instructions on how to fall in love and lose love within seven days. The fraughtness of such adventures makes her write, "Sometimes I wish / I never knew the word
merge
– / had not cradled it in my arms, / had not tasted it on my tongue."
All the more moving, then, that these poems speak so precisely about the possibility of merging with others, even if love is sometimes "a burning / bush, a miracle" in an unsafe world. She unpacks the desperate reality of queer women's vulnerability in South Africa, identifying with "the girls who did not make it / home. Who will not grow old. / Together we are another statistic- / in-waiting." '
Statistic in Waiting
' appeared first in
Isele Magazine
.
Sussens knows about loneliness: "Poetry is a reminder that I am not alone, offers a way to connect the outside world with my internal one. Poetry is essential in my emotional processing, both in my personal life and in the hard aspects of my work. By writing these poems, I can exorcise some of the negative emotions that would otherwise weigh me down."
Perhaps surprisingly for a collection called
Slaughterhouse
, there are bright flashes of dark humour. In 'Blue', among a list of what she takes to be her attributes, she describes herself as a "tortured artist who should do less torture and more art."
Perhaps it is this quality that has allowed her to transform the slaughterhouse experience. By the end of the collection, she writes: "From this horror, a lifeline / of creation will come. From that cold, / desolate building – poetry, gratitude."
Melissa Sussens
is a host at the
Red Wheelbarrow Poetry group
, which welcomes participants in the
AVBOB
Poetry Competition. She also tutors Megan Falley's
Poems That Don't Suck
course online.
The AVBOB Poetry Competition invites all poets to contribute their own original poems exploring women's reality of love and hope, birth and death. For more information on entering up to 10 poems of comfort and consolation before 30 November 2022, visit
www.avbobpoetry.co.za
.
Share: