Blog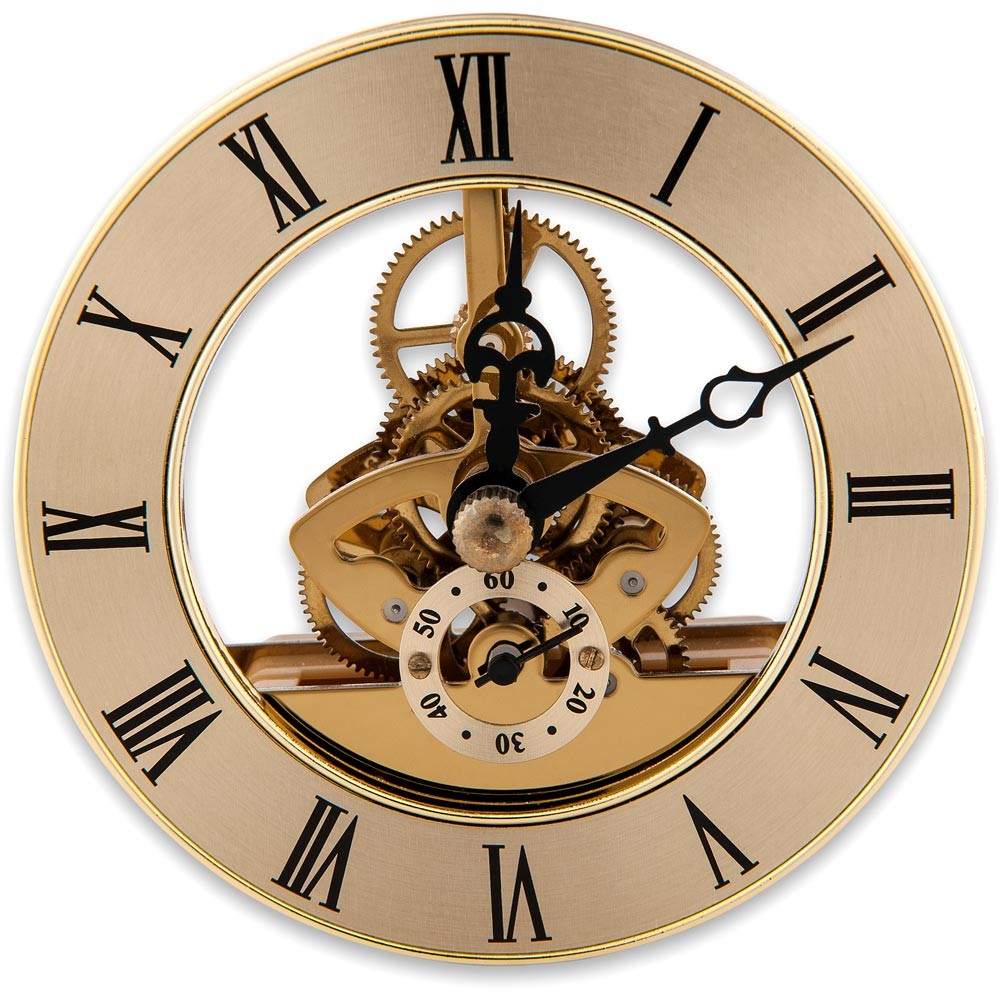 Last chance to write a poem to reach others in need… in all the voices of our land

Fri, 09 November 2018
As the 2018 AVBOB Poetry Competition enters its final month, there is a palpable sense of urgency – and agency! – amongst poets and editors alike. There's nothing like a little pressure to unlock possibility and creativity, and so we encourage all those potential poets out there to harness this heightened sense of an ending by crafting poetry that has the power to move others.
But while the closing date of the competition is 30 November at 23:59, the AVBOB Poetry Project marks a beginning in every sense of the word: the beginning of an established, entrenched platform for poets to connect with each other, the creation of a portal where the best SA poetry is produced, and the start of a grassroots movement that champions an art form that is often overlooked, and yet is so central to the human experience. Poetry is the link that connects our inside world with the outside world; it is the spark of possibility beyond the daily rhythm of our lives… that universal enactment – a ritual, really – that releases us from the ordinary and offers us momentary transcendence.
It's that important to the human psyche, and so our editors have been hard at work to select only the finest poems, with the most powerful messages, in honour of a mandate that promises to create a leading crucible of poetic craft, that offers bereavement counselling
par excellence
, and that unearths the rich talent that lies waiting in this land of ours.
But, over and above this, the polylingual power of these poems has been the greatest gift of this project – offering a deeply, truly inclusive experience unseen before in South Africa. Says AVBOB CEO, Frik Rademan, 'There is something very powerful about speaking in
all
the voices of our land. This ties in with AVBOB's driving force of inclusivity and of our commitment to all our people. We wanted to create a rich tapestry of South African voices that would offer hope and healing to the bereaved.'
Where else do a 9-year-old and a 90-year-old share their words of wisdom with the world? Where else do we see a swathe of poetry cutting right across this land, from Kuruman to Cullinan, to Cape Town? Where else do we see a polyphonic gathering of every single official language of SA? Where else do we see a youth culture that discovers that poetry is the language through which to speak their truth? – The average age for poets entering this year's competition is 20-29.
While the 2017 AVBOB Poetry Competition yielded 11 016 poems in the first three months, with an astounding 878 on the final day, this year's results, until the end of October, have been even more impressive, with 13 944 entries: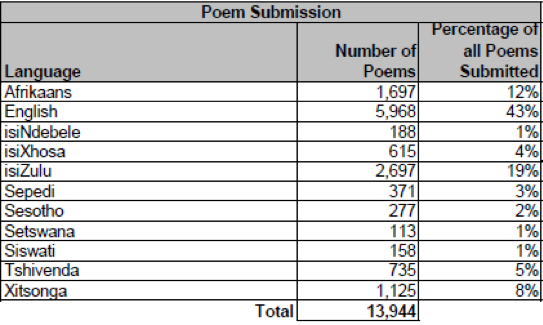 Looking back on 2017, it appears that our community of registered poets has grown from 4 275 to a staggering 9 602 in 2018. Another dramatic change has been a challenge to the dominance of English poems in the competition. This year's competition has seen a surge in the number of isiZulu, Xitsonga, isiNdebele, Tshivenda and Siswati poems submitted.
Another significant difference in the 2018 competition was the decision to introduce a 20-poem limit per poet. This was to encourage poets to present only their most accomplished poems for publication on the website. However, due to popular demand from the poets themselves, the limit was increased to 30 poems per poet. And, in an effort to showcase the wondrous work of our local poets, the print anthology that will result from the competition will feature fewer commissioned poets, and more of our amateur poets who bravely entered the competition.
So, we encourage all poets to seize this last chance to craft words of comfort in their mother tongues, to reach
all
those in need. Besides this, you could earn R300 per poem in usage rights, and stand a chance to win the AVBOB Poetry Prizein each language category,comprising a singular trophy, R10 000 in cash and a R2 500 book voucher. So, to our poets out there, what are you waiting for? Enter now at
www.avbobpoetry.co.za
Share: