Blog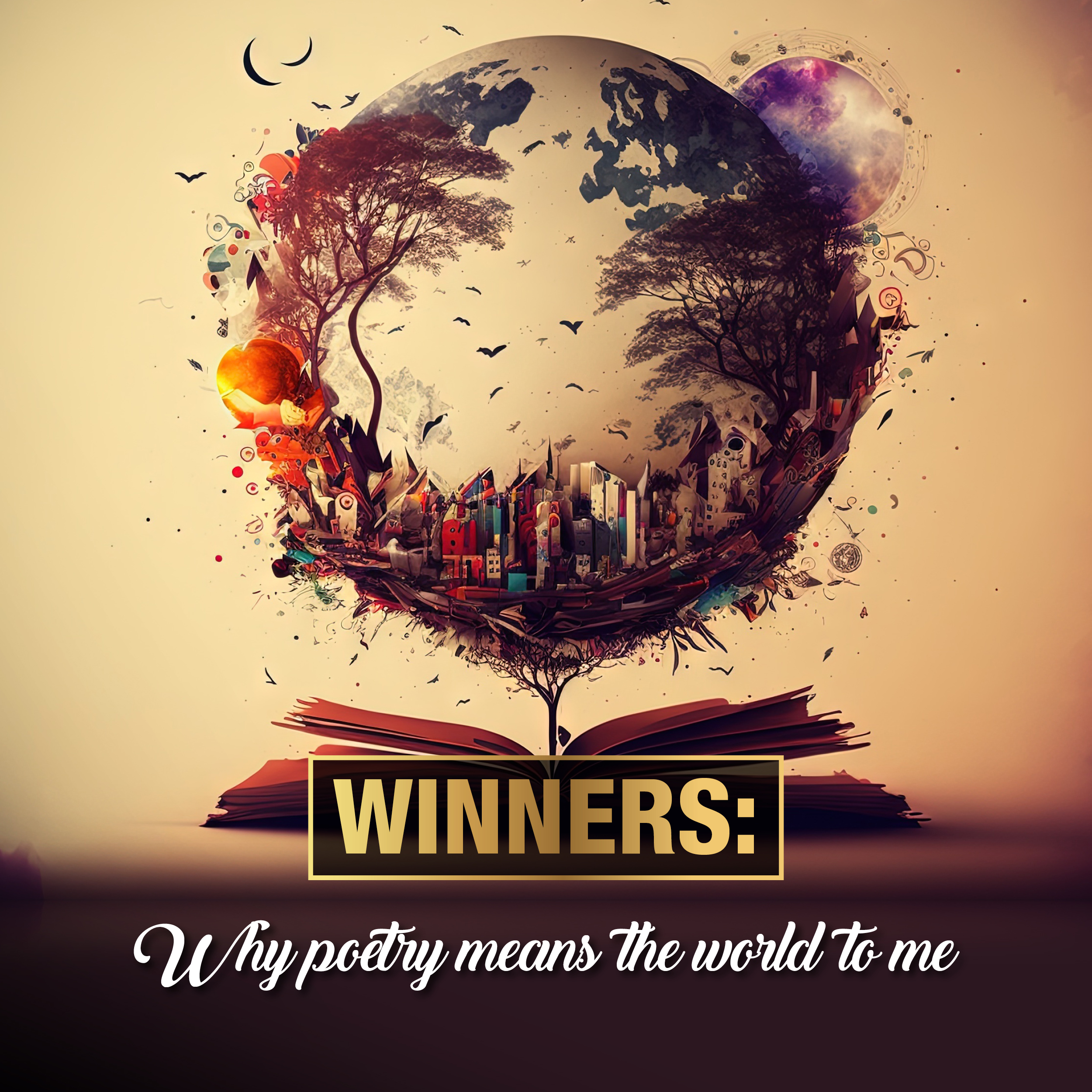 World Poetry Day: South African poets reflect on why poetry still matters

Tue, 02 May 2023
On World Poetry Day this year, the AVBOB Poetry Project launched its second mini-competition for the year on the theme 'Why poetry means the world to me'. The competition invited South African poets to share poems over how they have been shaped, challenged and consoled by poetry, and here are the three winning poems!
| | | |
| --- | --- | --- |
| | | |
| First-prize winner: | Second-prize winner: | Third-prize winner: |
| Hlobile Thwala | Shiksha Dheda | Jim Pascual Agustin |
| Cash prize: R1 000 | Cash prize: R700 | Cash prize: R300 |
For centuries, writers and readers of poetry have turned to their favourite poems for comfort and consolation. A strong poem at the right time is medicine for the heart. It reminds us that we are not alone, that our words can reach and inspire others.
"The poems that were entered for this competition inspired and amazed us," said Johann de Lange, the competition's chief judge. "It was especially impressive to find so many poems that spoke of a long-term commitment to poetry."
He continued, "People still turn to poetry at times of personal or national crisis, as they did thousands of years ago. Poetry expresses what we feel in the face of the deepest sorrow or joy. We were reminded of this yet again while we read the poems that were submitted. It was particularly difficult to choose three winners this time, as the standard was very high."
First-place winner,
Hlobile Thwala
(20) lives in Jeppes Reef, a small town Mpumalanga. She is currently applying for bursaries to go to university next year. She comes from a family of writers, and writing has always been a way to express herself. This is the first time she has shared her poetry in a competition, and she says that this is already enough motivation to share her work more with others in the future.
Her winning poem, '
The Poetry of Meaning
', describes how poetry helped shape her relationship with her mother. "One time I found her notebook while cleaning her room, and I read it," shares Hlobile. "That is when I learned just how much writing meant for mom, that as a single parent it was her way of voicing out her thoughts. Since that day, I discovered a passion for literature, especially poetry."
"I was very excited when I heard I made it into the finals. This is already enough motivation for me to share my poetry more with others. I am grateful to my mother and brother for keeping me focused and for listening to my poetry. It is through them that I discovered the courage to join the mini-competition."
The Poetry of Meaning
Hlobile Thwala
She held the pen firmly between her thumb
and index finger,
While I stood there next to her,
In awe, frozen like a picture.
I could smell the sweetness of the black ink,
As it painted words on her notebook,
From line to line, but never quite reaching the end of each,
And though I had little knowledge what it was exactly,
Something about her face wouldn't let me blink.
I would watch like that, every day,
On Sundays after church,
She and her old, dusty notebook,
She would write like an addict,
And I, her loyal spectator, began to feel the envy,
Creeping down my head to my heart.
The smell of the ink provoked my sinuses,
And the mere sight of that notebook,
Was torture to my senses.
I did not understand it back then,
Why Mamma loved her pen so much,
Almost as much as she loved me!
But once came that fateful day,
When she got taken away.
Every day after that, I would see the notebook,
And the black pen she used for her words,
They all stayed on her office desk,
Lonely and depressed.
It took me many days to gather the courage
To open it.
And when I eventually did,
I became Mamma!
I became a poet, and a storyteller,
I fell in love with black pens,
And notebooks altogether,
But most of all, I began to understand Mamma,
And all the days I would see her writing,
She was not just writing,
But crafting the path of meaning,
For me and her sons.
Second-place winner,
Shiksha Dheda
is from Johannesburg, and uses writing to avoid working on her electrical engineering master's degree. Sometimes she dabbles in photography, painting and baking. Her writing has been widely featured in poetry journals. She is the author of
Washed Away
(Alien Buddha Press, 2021), and has chapbooks published with The Daily Drunk magazine and Fahmidan Publishing & Co.
"I seriously started writing in 2020/2021 when I felt that I had lost control over everything else in my life. So, I did whatever was possible for me at the time: I observed my life falling apart and I documented it," explains Shiksha. "In doing so, I found a strange companionship with readers and writers that I never knew existed. Poetry became a medium, a light that lit an otherwise darkened path and showed me myself, and that is why poetry means the world to me."
"'
Fungal invasion'
illustrates the complicated nature of my relationship with English and how despite having its shallow roots deeply ingrained in my voice (both spoken and written), my lineage, my ancestry, my culture (represented by my accent) still somehow seep through when I'm not paying attention. For me, '
Fungal Invasion'
truly captures the nuanced and complex relationship that I have with my culture and community (represented, but not reduced to language)."
Fungal invasion
Shiksha Dheda
It all began with one mushroom.
One quickly became two,
two became four,
four became eight.
The mushrooms grew on the bark
of my great grandmother's
bayan tree tongue.
Slowly.
Growing.
Continuously.
Mushrooms
– sprouting everywhere –
filling the pores of her tongue,
taking up space in her mouth,
growing to touch her alta-kissed
toes.
I saw her when she died.
I saw her fungus infested face.
Mushroom bulbs growing
from her eye sockets,
rows of mushrooms along
her eyelids,
bulbous bells hanging from her
ears.
A giant mushroom adorning
her lifeless forehead
– where a traditional tikka should be.
Sometimes, when I speak English,
her fingers reach out from below
the soil of my banyan tree
– from its roots –
– where my alta-kissed bare toes
ought to be.
Sometimes, they reach out and grab
me,
they grab my vocal cords.
Her fingers wrap so tightly around my
throat
– around my tongue –
– around my mouth –
they grab the pristine English mushrooms
– cover them with the dirt
that banyan roots grow in
– cover my English words
with my Indian accent
Third-place winner,
Jim Pascual Agustin
, is a poet and translator living in Cape Town. He has published several books of poetry since 1992 and has won the Gabo Prize for Literature in Translation as well as first prize in the Poetry in McGregor Competition and in a previous
AVBOB
Poetry mini-competition on the theme of Labour.
"I always look at calls for submissions to journals and entries for competitions as both a game and a challenge," explains Jim. "It just so happened that I had written a poem that I thought might be a good fit with the
AVBOB
theme, so I entered that one. '
You Were Never Alone'
is a bit like a letter to myself, but as if I were someone else at the same time."
You Were Never Alone
Jim Pascual Agustin
apologies to Sting
This is a way to mend
what I did not know was broken.
For how could someone missing
something like a leg or an arm
keep on running? Keep on flapping?
Yet you did, and further than anyone
ever dreamed of one born
beneath an angry star. You did
perhaps despite that absence
or because. Too late
now that all the feathers
have been pushed out
like titanium needles
through bone, through skin,
filament by filament drying
in the evening sun. Sting of dawn
a blessing, a promise of flight
of youth and all that would be lost.
So long ago.
So long to go.
Poetry offers us one of the surest ways to hinge into other worlds, whether they are secret and interior or outside us. As the poems entered for this competition clearly show, it is this gift that keeps us writing, trying to find our best words to name the things and people we treasure and love.
The AVBOB Poetry Competition will reopen its doors on 1 August 2023 for poems in all 11 official South African languages. For updates and information on how to enter, please visit
www.avbobpoetry.co.za
or AVBOB Poetry's social media channels.
Share: