Blog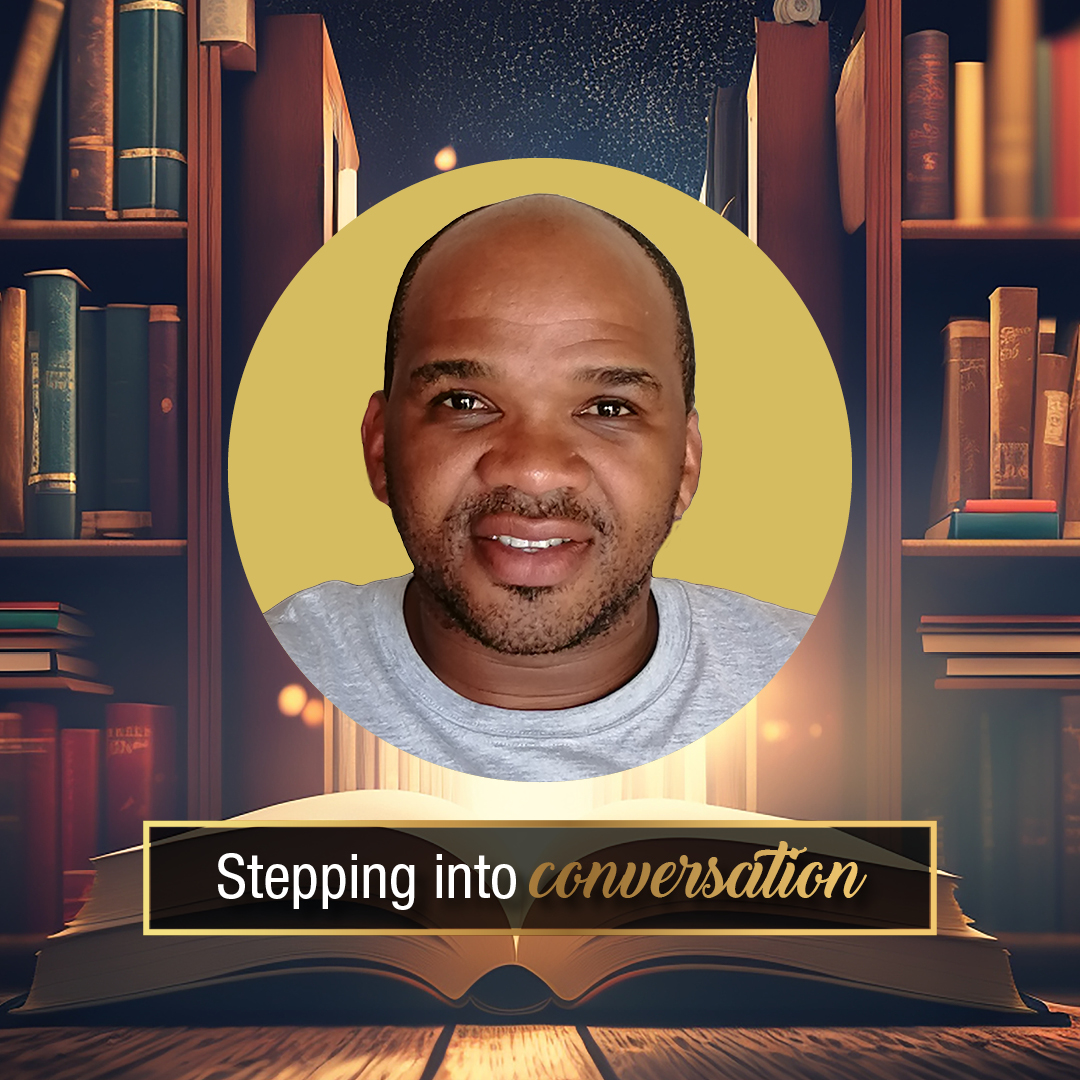 Stepping into conversation - Mangaliso Buzani

Tue, 16 May 2023
Do you ever wish that writing poetry was a less lonely undertaking? Have you felt that it would be easier to craft and edit your work if you were in a conversation?
Mangaliso Buzani is an award-winning poet who lives with these questions on a daily basis. He teaches poetry in English and isiXhosa in the creative writing programme at Rhodes University. Mangaliso describes himself as being in conversation with a multitude of poets from different parts of Africa, Europe and Latin America, and he teaches his students to step into such conversations. But he also helps them to find their own voices. A jeweller by training, he knows the importance of slowly crafting one's work to bring it to perfection.
Mangaliso is an accomplished poet and craftsman. His first collection in English,
a naked bone
, won the Glenna Luschei Prize for African Poetry in 2019. His poems have a conversational quality and don't come across as academic. The conversation, he says, is not only with other poets, but also with the natural world and the objects we use every day.
Mangaliso has shared a few tips and suggestions for all aspiring poets. Live with them in the next few days and see how they expand your approach to your own writing process.
Most importantly, step into conversation with other poets. The best way to learn how to write poetry is to read poetry. Explore and benefit from what others have achieved and learn from the way they organise their work. Choose three or four poets whose work you particularly admire. Dive into what they have presented to the world. Reading their words will help to strengthen your own.
When you sit down to write, allow your words to ramble all over the page, without trying too hard to criticise or order them. You can structure and organise them later.
Then, revisit your work. You will have to do this many times if you want to craft strong poems or create a book. You will have to look at it again, shift it around, and take things out to look at it with fresh eyes until you are sure about its health. Always stay in touch with what you were feeling when you wrote down the first words. Form comes out of a deep place, and it cannot be separated from what is felt.
Keep reading your own poems next to those of poets you admire. Lines and images come to us without asking our permission, and we simply transfer them onto the page. But reading presents us with structures other poets have chosen.
Push yourself to write regularly, even when you do not always feel like it. Doing this will sharpen your senses and train you to work under pressure.
Allow the everyday objects around you to feed your imagination. Nothing is too trivial to give you a poem. The things we experience through our senses speak to us quietly and appear in our work without having to do anything. Allow there to be a dialogue between you and whatever it was that gave you that poem.
Be ready to receive poems at all times. You can experiment with writing at particular times and under particular conditions, but you never know where and when a poem will come knocking.
You can order copies of
a naked bone
from Deep South Books or from the African Books Collective. Read Mangaliso's astonishing poems and become aware of the many possible conversations all around you, whether with dead poets from the past or with humble objects you use every day.
Remember that the AVBOB Poetry Competition reopens on 1 August 2023. Visit our website regularly at
https://www.avbobpoetry.co.za/
for editing tips and advice as well as updates about upcoming workshops.
Share: