Blog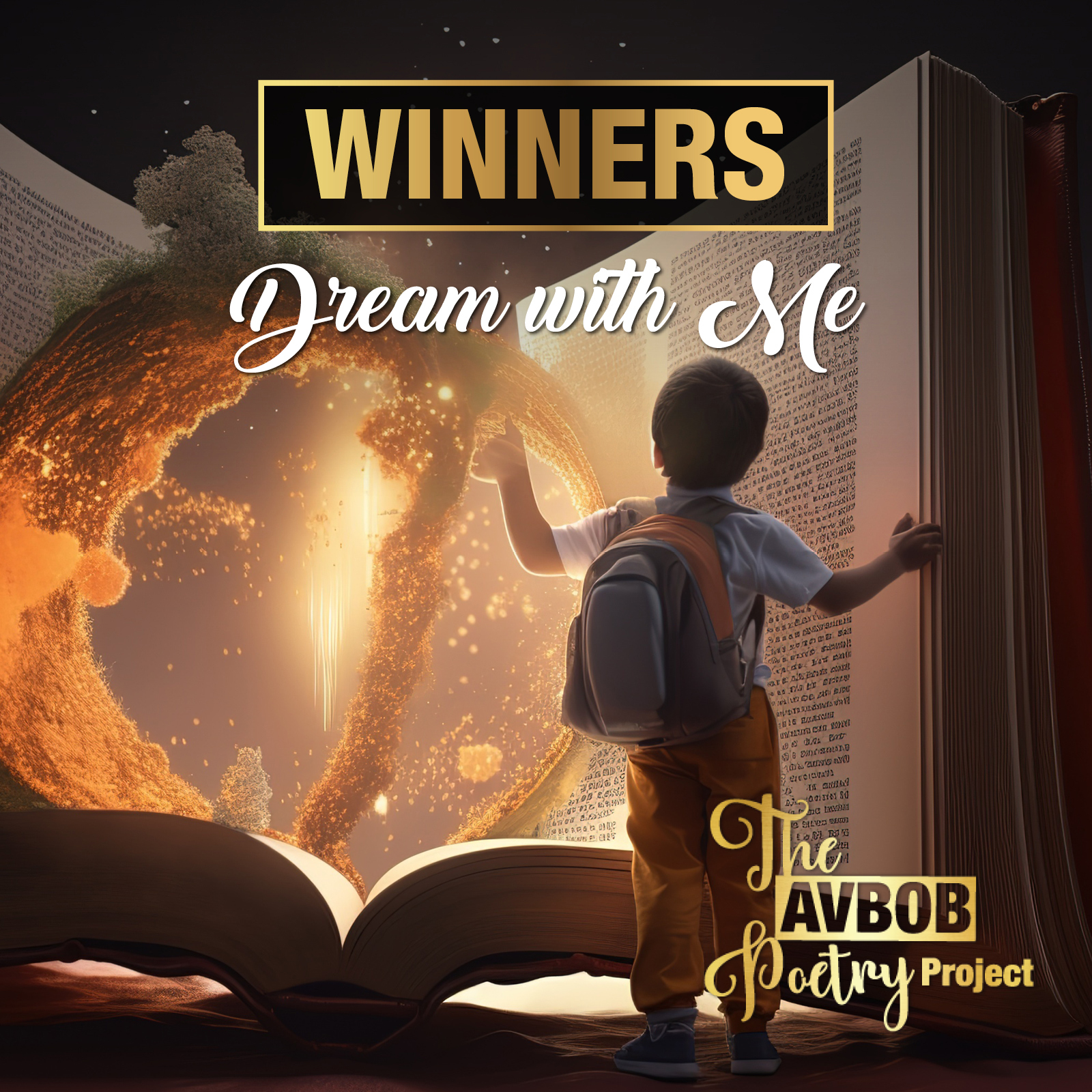 Dream with Me: Young South African Women Share Their Dreams for the Future

Tue, 13 June 2023
As South Africa reflects on the importance of our youth on 16 June, three brave young women have won prizes for their moving poems on the dreams that keep them inspired.
The competition, which ran throughout May, invited young poets to use their imaginations and lean into a possible future that may be very different from the present. On
Youth Day
, we announce the three winning poets and share the dreams that inspire them.
| | | |
| --- | --- | --- |
| | | |
| First-prize winner: | Second-prize winner: | Third-prize winner: |
| Sthandiwe Mawela | Mokokobale Amanda Manamela | Zwonaka Mukwevho |
| Cash prize: R1 000 | Cash prize: R700 | Cash prize: R300 |
South Africa's recent past has been marked by hardship and inequality, and the challenges we currently face can seem overwhelming. All the more reason, then, to remember the immense promise represented by a new generation of readers, poets and dreamers. This year, the
AVBOB
Poetry Project celebrates Youth Day by announcing the winners of the 'Dream with Me' mini-competition. We share these three courageous poems and congratulate the winning poets on their imaginative responses.
"We stand in amazement at the entries for this mini-competition," said Johann de Lange, the competition's chief judge. "It is profoundly encouraging to witness such hope and resilience among young aspiring poets."
"We always hope for responses that are personal, but that also appeal to a wider audience. We were deeply moved by the willingness of young poets to share their dreams, to make them tangible by committing them to paper. The three winning poems in particular represent a major achievement. Reading them, we were reminded how poetry can summon hope even in the most challenging times."
First-place winner
Sthandiwe Mawela
(17) is a Zulu girl from the bright and lively Jacaranda streets of Pretoria. She discovered her love for poetry early, winning gold medals at speech and poetry festivals. Soon she was writing and performing her own work. Today she is a published poet (the
AVBOB
writing competition 2022), using poetry as a platform to defy stereotypes and address social issues that affect people's daily lives.
"I had already written 'This Dream' before knowing about the theme of the competition. My superstitious mind saw it as a sign to enter."
This Dream
Sthandiwe Mawela
This dream,
Like blood runs through our veins.
Pumping blood into our hearts, the source of its existence.
Stimulating us to "phusha, phanda, play"
so long as the sun like our voices rises
and stars as our yellow smiles shine.
Decades ago,
the same dream was
injected into the flesh,
breathed into the souls,
and indoctrinated into minds of the immature youth
as they clamoured against broken pens and papers handed
to them by the 'almighty' cabinet orchestrating their fatal
downfall.
This dream,
like blood runs through our veins.
We are roses which blossomed from soil watered by the
bloodshed from the struggle and strife of the 1976 icons
who paved a path for the resilience we embrace.
With right comes responsibility.
Therefore, we carry burdens of weeds
which grow alongside us infecting our pure souls
with "Greed and Desire".
Regardless,
our ambitious eyes stare out the tinted glass of
deteriorating taxis, dreaming of mercs and beemers
as we strive for generational success.
Second-place winner
Mokokobale Amanda Manamela
(17) is a Grade 11 learner at Gerson Ntjie High School in Ga-Mothapo, Limpopo. Since she won third place in last year's
AVBOB
Poetry 'Family First' mini-poetry competition, she and three of her school friends and contemporaries have been trying their luck in various writing competitions, spurred on by the encouragement of their English teacher and mentor.
"This poem was aimed at changing people's mindset so that they can start viewing dreams from a different perspective. It was a way of saying that dreams do come true," says Amanda, who also performs her poems at the school whenever there are functions.
Dreams
Mokokobale Amanda Manamela
All men in action are dreamers
It's not what the mind envisions at night after a lullaby
But the desire in everyone to achieve
It's the future which awaits the limits to be pushed
Dreams are real and surreal
They are not the fairytales we leave behind
When the sun starts speaking through the curtains
They materialize when you finish working and not when you are tired
Happy are those who dreamt and put in the work thereafter
They had visions and paid the price
Third-place winner
Zwonaka Mukwevho
lives in the village of Muswodi Dipeni on the northern border of Limpopo. She is a Grade 10 learner in Ratshibvumo Secondary School.
"I started to write poems a year ago. This year, I entered a competition on Vhumbedzi (an online radio station) and four of my poems were selected to be part of their anthology. I have never won anything for my poetry before. I want to be the best writer, to test my capability, and
AVBOB
is the best platform to do that. I wrote that poem because I wanted to tell the world that nothing will stop me to achieve what I want to achieve. Nothing will stop me from reaching the sky."
I am a conqueror
Zwonaka Mukwevho
I am a conqueror, strong and bold,
I fear no challenge, no story untold.
I face each battle with grit and might,
And with every step, I claim my right.
My journey's been long, but I'm not done,
For I know that my race is yet to be won.
I've climbed mountains and sailed the seas,
And every obstacle I've faced with ease.
My heart beats with courage, my spirit soars,
For I am a conqueror, forevermore.
No matter the darkness that comes my way,
I find the light, and I lead the way.
With every breath, I rise above,
And with every victory, I gain more love.
For I am a conqueror, with passion and drive,
And nothing can stop me from reaching the sky.
I am the warrior, the one who fights,
And in my heart, I know what's right.
I am a conqueror, bold and true,
And I know that with strength, I'll see it through.
While the future is as unpredictable as ever, we can take courage from the vision of these three extraordinary young women. They already know that poetry is both a refuge and a launching pad into the world. It will always challenge and uplift us in equal measure and renew our connection with ourselves and with others.
We invited these young poets to imagine possibly very different futures, and they used poetry to do just that. That in itself is a testimony to the power of words to change lives.
Share: