Blog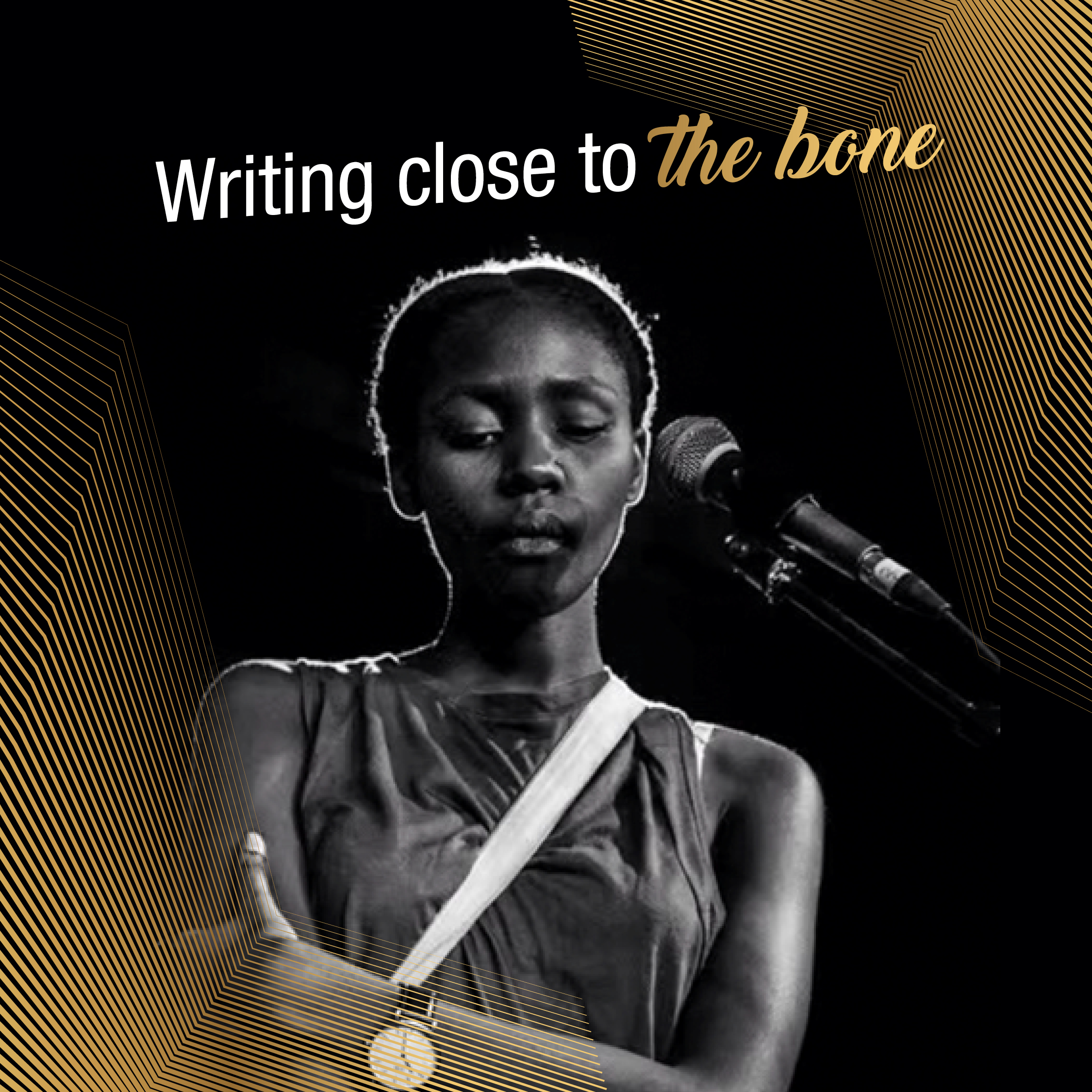 Writing close to the bone -  Lethokuhle Msimang

Wed, 16 August 2023
In a world where there is always pressure on us to be well, to get over grief quickly, how do we honour our vulnerability?
If you have ever asked yourself this question, you are not alone. There is a longstanding poetic tradition of writing towards pain – not away from it – in order to heal. As we celebrate Women's Month, the
AVBOB
Poetry Project pays tribute to the work of
Lethokuhle Msimang
, a bold and original writer who uses poetry and prose to explore difficult but rewarding subject matter. In 2019, she self-published a poetry collection called
Hubris
. Her debut novella,
The Frightened
, was published by Karavan Press in 2023.
The Frightened
begins with an epigraph that tells the reader in no uncertain terms what to expect:
"I don't mean to make a fool of myself
I'm just losing my mind
and I don't feel like doing it quietly…"
Asked about her choice of prose instead of poetry, Msimang says, "I believe there is a sacredness surrounding poetry, which I felt I should avoid if I was going to write this story. I felt I was writing something neither dignified nor beautiful. I had to tell myself that I was writing prose in order to proceed without censoring myself."
She need not have worried.
The Frightened
is written as a series of sharply focused observations in prose so beautiful that one wants to read it aloud. It shines a light on the tension between the need for love and the desire for freedom. In one memorable passage, she writes, "I just wanted somehow to be loved and to be free. But to desire both these things at once seemed rather contrary."
Msimang stresses the importance of writing from one's own experience, and
The Frightened
bears traces of her life story, including travel and studies in France, China and elsewhere. Often, it is her experience of objectification as a black woman that leads her to deeper understanding. She writes, "It is difficult to detail my journey as a writer as separate from my experience as a woman. I think the point of entry for me was my experience of shame: the shame induced by the changes I observed in my own body. This experience both forced me into hiding and made it imperative for me to write. But as a woman writes, without omitting anything to avoid contradiction."
The Frightened
explores challenging terrain: grief and trauma, mental illness and death. Msimang confirms that writing in this way provided healing from her own personal trauma, saying, "What I was really trying to do was excavate myself."
In the process, she explores our long-term relationship with our deepest wounds, whether personal or collective. And in spite of its accounts of heartbreak and loss, it is exhilarating to follow her developing train of thought. By the end of the novella, she is able to write, "Do not fear what you are, there is still warmth in a body with scars."
Msimang plans to republish
Hubris
in the near future, along with additional poems. She explains, "I was about 25 when this idea came to me, and I didn't feel I had the experiential knowledge to complete it." It is this willingness to re-examine her own experiences and ideas that makes her such a compelling writer.
In the next few days, sit down with a difficult problem from your own experience that refuses to be solved. Ask it a question and see whether you can make a poem out of your conversation with it.
The Frightened
can be ordered from
Karavan Press
.
Remember that the AVBOB Poetry Competition reopened on 1 August 2023. Visit our website regularly at
https://www.avbobpoetry.co.za/
for editing tips and advice as well as updates about upcoming workshops.
Share: