Blog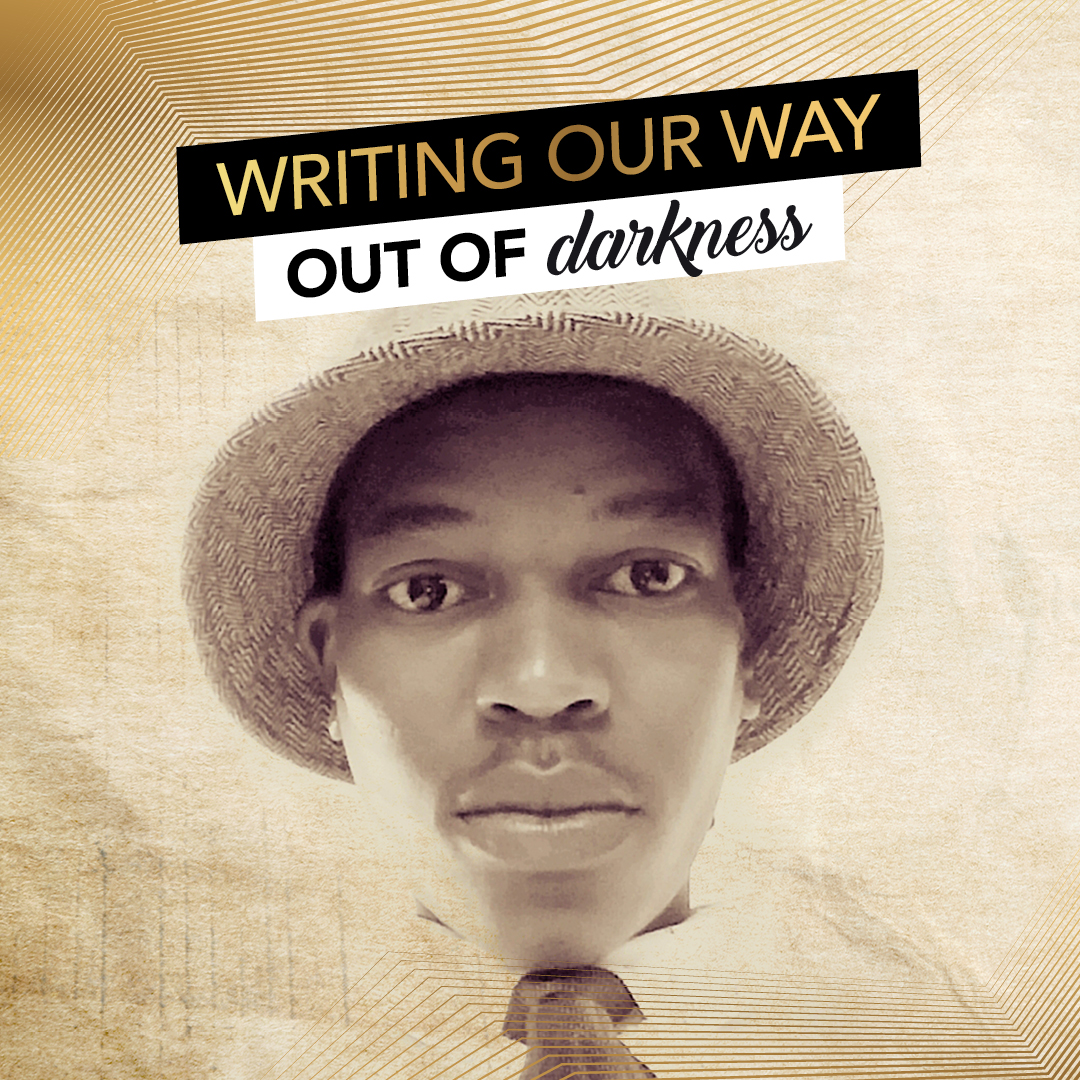 World Mental Health | Writing our way out of darkness

Mon, 09 October 2023
The links between poetry and emotional healing are ancient and strong. As people across the world prepare to celebrate World Mental Health Day on 10 October, the
AVBOB
Poetry Project pays tribute to the edgy, courageous poems of Teamhw SbonguJesu, a poet from Pietermaritzburg, KwaZulu-Natal, whose second poetry collection
Slave
was published by TNG (The New Generation) last year.
Teamhw's poems plumb the depths of despair, addiction and loneliness. He acknowledges that some people find his subject-matter uncomfortable. While the voice speaking in them is not necessarily his own, he admits that inner turmoil fuelled his writing process.
"Hopelessness is a feeling I have battled with, together with loneliness/isolation. I think inner turmoil itself is what keeps me writing. I can't remember a time when I didn't have inner turmoil."
Very often, what sustains him most is the writing of poetry and the dedication and energy it requires from him. In 'The Room', one of the most moving poems in the collection, he may have found the perfect image both for despair and for its antidote. It describes a dark space without doors or windows, ceiling or foundation, but which is still recognisably a room. It ends:
"I can't remember the way in,
but I know the way out."
In this way, what starts as a record of turmoil becomes the map for a way out of the dark room. Teamhw confirms that, for him, writing this book provided a source of courage and consolation.
"Writing gave me a break from dark thoughts, when I needed that break most. I was able to explain things better to myself through writing them down. I was able to see things more clearly. Poetry can provide relief, understanding and self-awareness."
In another poem, 'Epitaph', he imagines a world in which poems are loved and treasured so much that they are "written with / strong ink and strong paint" and hung in public places: at cafes, pubs, hotels, in big frames at places of transit, and in the halls of government. The poem ends:
"And at the end, on every tombstone –
dead men's favourite lines shall be engraved,
taken from their most loved poem."
In such a world, poetry would be able to take our private dreams and honour them in spaces that are shared with others.
Teamhw explains, "At first that wasn't even a poem. I was simply telling poets and writers everywhere I went that we should make these things happen. Most writers still know me as a dreamer because of that. I was younger then."
Since then, he has started turning this dream into a reality. A few years ago he started The New Generation (TNG) publishing company, a project dedicated to publishing and promoting the work of talented young writers from disadvantaged backgrounds.
"TNG is my everything. I have already discovered several talented poets and writers, and I am working day and night on their manuscripts. For now, there is no money to pay external editors, layout and cover artists and lack of funding could easily shut us down."
In speaking about resources available to local poets, he singles out the
AVBOB
Poetry Project for its contribution. "It is creating great opportunities inside the poetry industry, while bringing back dignity to poetry as a relevant art form. May they continue and never stop."
In the days ahead, write a poem featuring a particular mood or state of mind that is powerfully present in your life. See if you can find the perfect image to embody it.
Remember that the AVBOB Poetry Competition reopened on 1 August 2023. Visit our website regularly at
https://www.avbobpoetry.co.za/
for editing tips and advice as well as updates about upcoming workshops.
Share: