Blog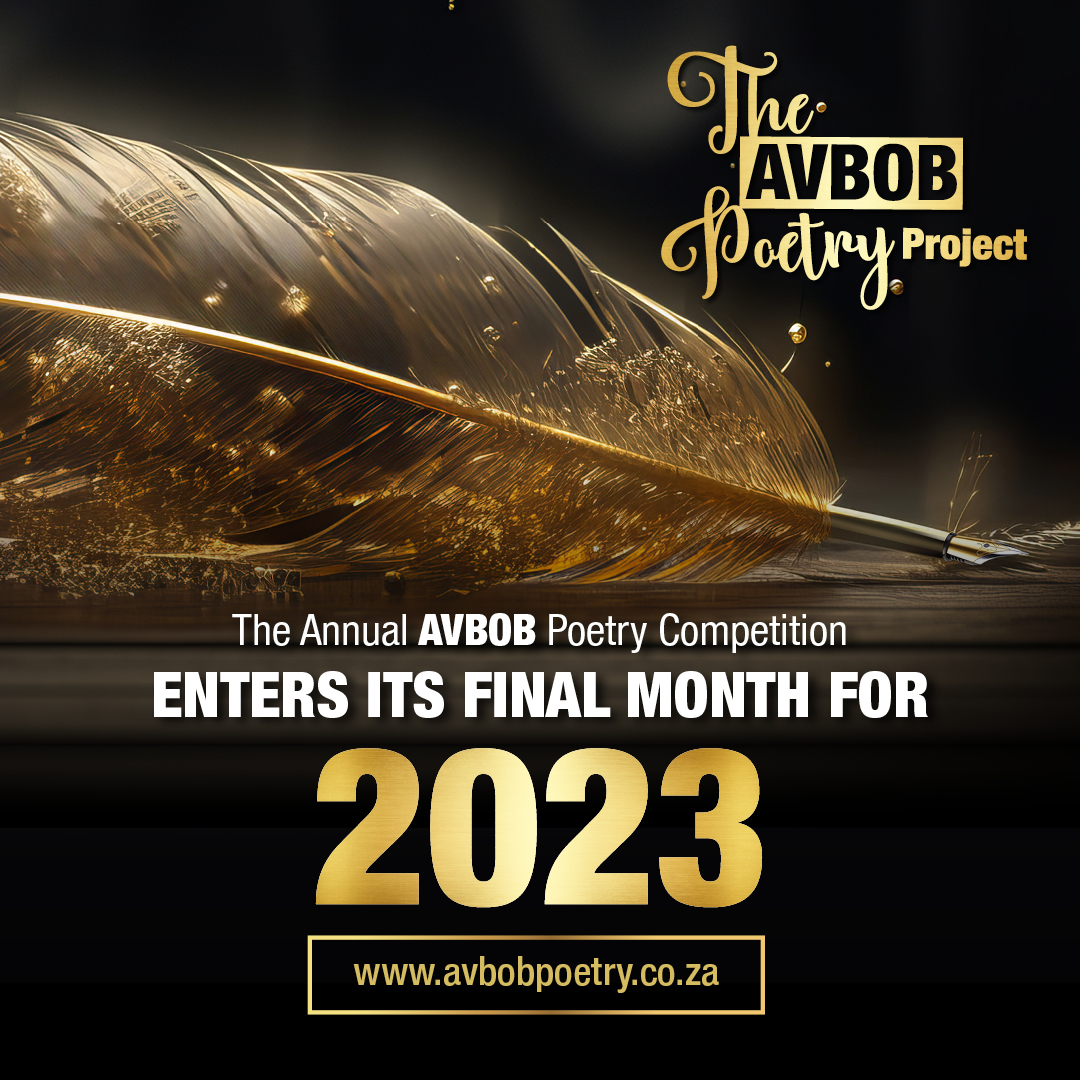 THE ANNUAL AVBOB POETRY COMPETITION ENTERS ITS FINAL MONTH FOR 2023

17 days ago
The annual
AVBOB
Poetry Competition closes at 23:59 on 30 November 2023.
Fabulous prizes await the winners whose names will be announced at a gala event towards the end of next year. The judges will select some of the strongest poems for inclusion in a glossy coffee-table book that also provides their English translations.
Poets are invited to submit up to 10 poems in any of South Africa's 11 official languages on the theme of
I Wish I'd Said…
Now in its seventh year, the
AVBOB
Poetry Competition has become a household name. Apart from sponsoring the competition, the
AVBOB
Poetry Project hosts a website containing thousands of poems submitted since its inception. This has resulted in a unique online archive: a platform through which aspiring and established poets alike can improve their craft and connect with an audience. In the process, the
AVBOB
Poetry Project fosters an ongoing conversation between South African poets from all walks of life.
If you have not yet entered the competition and joined this poetic conversation, now is the time to find your best words and submit them.
Always remember, the competition is only the beginning of the story. Attractive as those prizes are, the ultimate prize of the competition is poetry itself. It is an activity that can sustain you and challenge you to pay attention to the world around you.
So find your best words, and enter the competition by submitting your poems. You may be amazed at what you can add to the ongoing conversation.
Remember that the AVBOB Poetry Competition reopened on 1 August 2023. Visit our website regularly at
https://www.avbobpoetry.co.za/
for editing tips and advice as well as updates about upcoming workshops.
Share: