Blog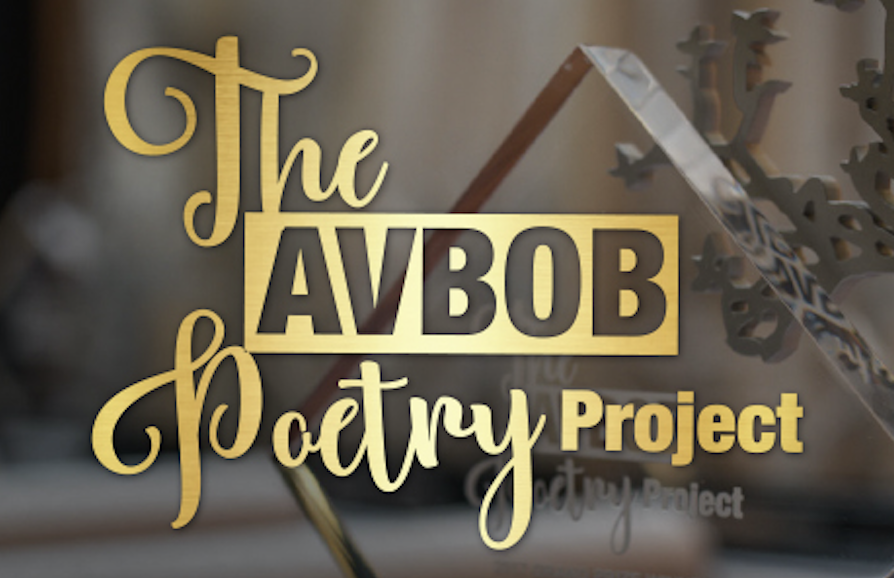 AVBOB Poetry Gala 2019

Thu, 25 July 2019
BACKGROUND: THE AVBOB POETRY COMPETITION

Each one of us, no matter our background, is bound by the common experiences of birth and death, of loss and love. And we all struggle to find words to articulate these transformative moments in our lives. As Africa's largest Mutual Assurance Society and as a household name in the funeral service industry in South Africa, AVBOB understands this all too well. And so the launch of the annual AVBOB Poetry Competition in August 2017, in all 11 mother tongues, was a deliberate attempt on AVBOB's part to give ordinary South Africans a way to speak about these experiences and to map out the milestones in their lives.

The launch year of the AVBOB Poetry Competition gave South Africa the gentlest, most authentic form of bereavement support – a poetry portal crafted by ordinary people, of all ages, in all 11 official languages.

The second year of the competition saw our community of poets grow to over 11 000, and witnessed the submission of over 29 000 poems, up from 22 000 in the previous year – all for the benefit of the bereaved. Now about to enter its third year, the competition confirms the power of poetry to heal and uplift, and affirms the fact that lines on a page can alter lives.

And lives were indeed altered when the AVBOB Poetry Prize winners of the second competition were announced at a gracious gala evening held on 25 July 2019. The calibre of poems crafted across this year's competition made it a challenge for the 11 language editors to choose the winners.

But, in truth, each and every poet who entered the competition is a winner. And the more than 29 000 poems entered are a tribute to this remarkable country, to the strength and resilience of her people, and to our ability to see beyond the fault lines of past pain to a place of hope and healing.

In alphabetical order of language category, the AVBOB Poetry Prize winners are:
LANGUAGE CATEGORY
WINNER
POEM
Afrikaans
Tom Dreyer
Slaap jy solank, dan hou ek die fort
2nd place
3rd place
4th place
Gaireyah Fredericks
Hélen Möller
Maretha Maartens
Poem: Dood
Poem: Ouma
Poem: Spinasie
LANGUAGE CATEGORY
WINNER
POEM
English
Jaco Fouché
A feeling like leaving harbour
2nd place
3rd place
4th place
Tammy Foyn
Ann Scarborough Moore
Retshepisitswe Makhatha
Poem: Sishen
Poem: Meeting Ingrid
Poem: The First Step
LANGUAGE CATEGORY
WINNER
POEM
isiNdebele
Mfana Solomon Skhosana
Isivunguvungu
2nd place
3rd place
4th place
Nurse Nonhlanhla Mbonani
Jabu Mabona
Thabi Nancy Mahamba
Poem: Sizokubonana kelizako
Poem: Amezwi ayelapha
Poem: Ingoma yethu
LANGUAGE CATEGORY
WINNER
POEM
isiXhosa
Simphiwe Ali Nolutshungu
Emaxhoseni
2nd place
3rd place
4th place
Sanelisiwe Mtsewu
Siwaphiwe Fortune Shweni
Neliswa Sampi-Mxunyelwa
Poem: Saqhwithi
Poem: Xa sisobabini
Poem: Lala Ngenxeba
LANGUAGE CATEGORY
WINNER
POEM
isiZulu
Halalisile Mkhize
Ubungumthombo
2nd place
3rd place
4th place
Bigboy Bheki Gasa
Philile Mhlongo
Lungile Chamane
Poem: Duduzekani
Poem: Umngcwabo womfundisi
Poem: Insika
LANGUAGE CATEGORY
WINNER
POEM
Sepedi
Kgabo Sebatjane
Mmane, Makalawua Sebatjane
2nd place
3rd place
4th place
Moses Seletisha
Moloko Mahuma
Kgotso Bopape
Poem: Ke Nako
Poem: Ruri Nkabe
Poem: Ba go letile
LANGUAGE CATEGORY
WINNER
POEM
Sesotho
Kaizer Tjokoane
E thobile thatohatsi
2nd place
3rd place
4th place
Tieho Mkhendane
Isaiah Zwane
Serogane Tsotetsi
Poem: Lefa
Poem: Palesa
Poem: Lerato
LANGUAGE CATEGORY
WINNER
POEM
Setswana
Thatayoane Dire
Ke a dira
2nd place
3rd place
4th place
Kgomotso Mokutswane
Dineo Ntwayagae
Pelonomi Itumeleng
Poem: Gae kwa Letsopa
Poem: Botlhoko jwa go tlhoka ngwana
Poem: Tsoga re omane
LANGUAGE CATEGORY
WINNER
POEM
Siswati
Nokukhanya Mahlalela
Ngiyafisa kube ngasho
2nd place
3rd place
4th place
Lwandle Mdaka
Beketele Mahlalela
Vusi J. Dlamini
Poem: Kufa sekungilandzile
Poem: Insika seyiwile
Poem: Lisela lelikhulu
LANGUAGE CATEGORY
WINNER
POEM
Tshivenḓa
Maṱodzi Fortunate Magoro
Nga duvha langa la vhufhelo
2nd place
3rd place
4th place
Elelwani Ramaite-Mafadza
Rialivhuwa Emmanuel Magoro
Masindi Netshakhuma
Poem: Vhufuna-funa
Poem: Lufu
Poem: Lushie
LANGUAGE CATEGORY
WINNER
POEM
Xitsonga
Patrick Khosa
U tatana
2nd place
3rd place
4th place
Jabu Rikhotso
Given Rhulani Khosa
Musa Aubrey Baloyi
Poem: Emahandzeni
Poem: Emahandzeni ya tindlela
Poem: Xihundla xa tsolo
"WHAT IF, SOUTH AFRICA?" COMPETITION

In March 2019, with our national narratives filled with divisive words and uncertain outcomes, South Africans were badly in need of positive, uplifting messages of hope and promise. For our collective sanity, we all needed a little silver lining.

And what better way than through an imaginative exercise that enabled us to create our own future, to map out the South Africa we all want. AVBOB thus asked all South Africans to craft a single original poem of 100 words or less (only one poem permitted per poet), in English, that would offer a positive outlook on the future of South Africa. The poem would then be produced as a radio commercial and online video. Through a call for a creative re-imagining of our collective future, AVBOB aimed to bring a little brightness to those May ballot boxes.

And, as always, to show their appreciation and support of the art of poetry in South Africa, AVBOB awarded the competition winner with a R10 000 cash prize, and a R2 500 book voucher.

And the winner of the 'What if, South Africa?' poetry competition was:
Winner:
Poem:
Kedibone Mphethi
I heard them say
PROFILE: 'WHAT IF, SOUTH AFRICA?' WINNER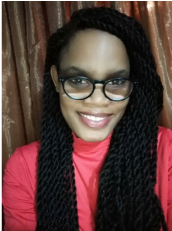 An insatiable writer, Kedibone hails from Orlando West, Soweto. As a young girl, her writing took root in her diary, which evolved into a journal and later found its life on stage. Inspired by the AVBOB Poetry Competition, Kedibone was presented with an opportunity to share what she believes to be the secret to happiness – perspective: "AVBOB gave me the chance to say that, no matter what happens, the difference is how we look at it."


PROFILES: AVBOB POETRY PRIZE WINNERS

Each of the 11 first-place winners of the AVBOB Poetry Prize received a R10 000 cash prize and a R2 500 book voucher, sponsored by AVBOB. They embraced the competition for a variety of reasons, in search of something beyond the commonplace, and they crafted poems that comfort, provoke and challenge us all.

How does one begin to honour them, and indeed every single poet who bravely penned a poem and submitted it for scrutiny? Says AVBOB CEO, Frik Rademan, "We are blessed with an abundance of talent, courage and character in this country of ours. It astounds me still that these poets are willing to share their words so generously with those who need them most. This is why we honour them here tonight."

Tom Dreyer (Afrikaans)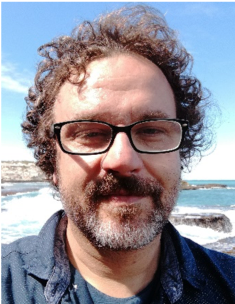 Based in Stellenbosch, Tom Dreyer is a freelance journalist and owner of an IT company, who has been writing since his university days. He is the author of four novels and a collection of short stories. His first published poems appeared in the anthology Nuwe Stemme in 1997, his novel Stinkafrikaners was awarded the Eugène Marais Prize in 2001, and his other novels have been shortlisted or longlisted for various Afrikaans literary prizes, as well as the Sunday Times Literary Award. He is excited about AVBOB's contribution to promoting poetry across South Africa, and is keen to be part of this initiative.


Jaco Fouché (English)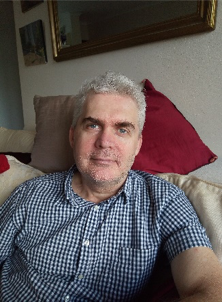 Jaco Fouché has worn many hats: computer programmer, barman and copywriter
. He now lives in Hermanus with his wife, and freelances, writing short stories, reviews, novels and young adult books. He's been honing his poetic craft since his early school days, and while prose is his passion, poetry has always informed his work. He has won several prizes for novels in Afrikaans, including the Eugène Marais Prize in 1997. The sudden death of a friend in 2017 inspired him to enter the competition, as a way to articulate and unpack his feelings of loss.


Mfana Solomon Skhosana (isiNdebele)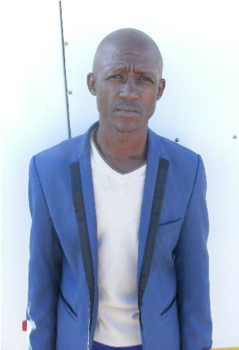 A resident of Gemsbokspruit, KwaNdebele, Mfana Skhosana is a member of the Isiyalo National Writers Guild, and studied script-writing, and video, light and sound operations. He's written four radio dramas for iKwekwezi FM, and school anthologies for Grades 4 to 9. He's scripted and published several works in IsiNdebele, including a novel, Kuvunwa okutjaliweko, drama scripts entitled Ngingewakabani? and Ibuzwa kabaphambili, with the latter awarded third prize in the isiNdebele Category from the Department of Sport, Arts and Culture. He turned his hand to poetry in the past two years, and entered the AVBOB Poetry Competition to motivate and give hope to people.


Simphiwe Ali Nolutshungu (isiXhosa)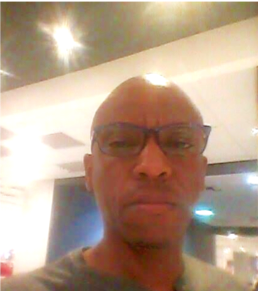 Simphiwe Nolutshungu is a lecturer in UCT's Department of African languages, and holds a master's degree in Creative Writing from Rhodes University. He is currently a doctoral candidate, completing his thesis in isiXhosa. In 2017, he won a SALA poetry award for his anthology, Iingcango Zentliziyo, took third place in the first AVBOB Poetry Competition, and his popular novel Iingceba Zegazi is prescribed at both schools and universities. He has also published four novels and two poetry collections in both English and isiXhosa. A friend alerted him to the competition, which allowed him to write in his mother tongue.


Halalisile Patience Mkhize (isiZulu)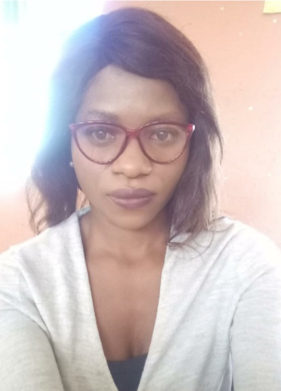 Halalisile Mkhize is a primary school teacher who started writing at an early age. Years later, she met SOZ Mkhize, an accomplished isiZulu author, who introduced her to the work of isiZulu legends, Nakanjani Sibiya and NS Ntuli. She went on to marry Mkhize, and has since published one poetry and four short story anthologies, with several others awaiting publication. She was the 2018 first-prize winner in the Department of Art and Culture's annual short story competition in KZN. She heard about the AVBOB Poetry Competition at a reading and writing club, and, after losing her sister in the same year, found that writing for the competition helped to ease her heartache.


Kgabo Trinity Sebatjane (Sepedi)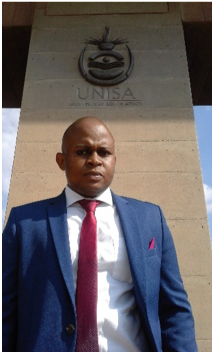 Kgabo Sebatjane lived in Tembisa but returned home to his small
village in Ga Matlala, Limpopo, to establish Koko Mmapula Poultry, a small poultry farm. He holds a BSc in Physiology, Genetics and Psychology from UNISA. While poultry is his livelihood, poetry is his real passion, and he writes it whenever he can. He happens to share a birthday with AVBOB, and was drawn to the second AVBOB Poetry Competition because he is passionate about preserving his mother tongue, Sepedi. While he usually writes in Sepedi, he often makes use of a mix of vernaculars to demonstrate the richness, beauty and diversity of South Africa's indigenous languages.


Kaizer Lucas Tjokoane (Sesotho)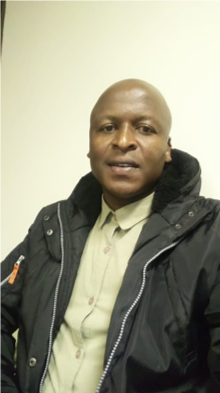 Kaizer Tjokoane grew up in Ficksburg and is now based in Katlehong, Johannesburg. He has a Higher Certificate in Public Procurement and Supply Management from UNISA, and is currently working as a control room operator in the private security industry. Since he was little, he's adored the power and richness of words, and has been inspired by those with a wide vocabulary. He started writing at the age of 15, and has never stopped. He draws on the hardships he experienced growing up, and that is what motivated him to enter the AVBOB Poetry Competition. He wanted to positively embrace the opportunity to share his soul through writing.


Thatayaone Raymond Dire (Setswana)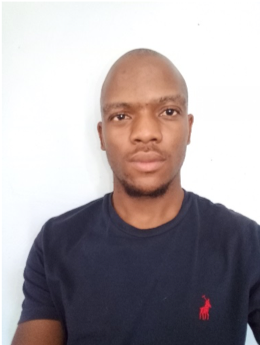 Thatayaone Dire was born in Mahikeng. He completed a BA in Indigenous Knowledge Systems in 2015, and is currently studying towards his master's degree at North-West University. He also has a certificate in Community Arts Administration and Management. In 2019, he participated in the Global Leadership Camp hosted by Hansao University (South Korea). His children's book, Ngwana sejo o a tlhakanelwa, won the 2015 Maskew Miller Longman (MML) Literature Award (Setswana). He's also written poetry, educational material and short stories. He entered the competition because he wants to use his creative work to make the world a better place, and to preserve his mother tongue, which he feels is under threat.


Soneni Nokukhanya Mahlalela (Siswati)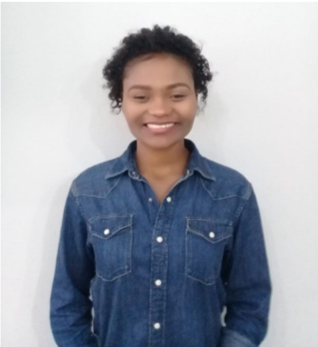 Nokukhanya Mahlalela was born in Mpumalanga, but currently lives in Stellenbosch. She attended the University of the Orange Free State, where she obtained an agricultural science degree. She is now a final year student at Stellenbosch University, where she's completing her second degree. She's been writing poetry from a very young age, using it as a vehicle to express herself. She entered the AVBOB Poetry Competition – the first competition she has ever entered – to showcase her talent, but also because it provided her with the freedom to write in her mother tongue. She was motivated by this rare opportunity to write in Siswati.


Maṱodzi Fortunate Magoro (Tshivenḓa)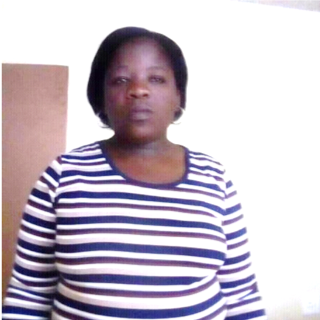 Maṱodzi Magoro was born in a small village outside Ṱhohoyanḓou in Limpopo Province, where she still lives. She has a diploma in Early Childhood Development and is currently working at Mainganye Daycare Centre, as a teacher and caregiver at the crêche. Her love for poetry dates back to her high school days and, since then, she has never looked back. She believes she was born a poet, as it has always come so naturally to her. Her motivation for entering the competition was her affinity for the AVBOB brand, and she sees the competition as an opportunity to put her talent to good use and write in her mother tongue.


Patrick Khosa (Xitsonga)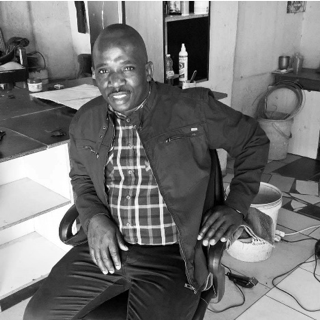 Born in Jokong village in Limpopo, Patrick Khosa was unable to pursue tertiary studies, but now works as a security officer and site supervisor at Microsoft headquarters in SA, having spent over 10 years in the security industry. He has been writing for as long as he can remember and, since 2010, has crafted over 200 poems – mainly written on his mobile phone – and has just finished his first novel. The AVBOB Poetry Competition is the first platform he's used to express himself. He entered in the first and second year, and feels the competition has reignited a spark of hope in him – and has empowered him to follow his dreams.


THE AVBOB POETRY GALA

The AVBOB Poetry Gala was held on 25 July at the St George Hotel in Pretoria, and was hosted by the accomplished Rozanne McKenzie, with musical upliftment provided by the abundantly talented Gloria Bosman. The evening marked a moving tribute to the South African people, and was a celebration of the power of poetry to lessen our loss, and heal our hurt.

And that power is perfectly captured in the covetable second volume of the competition print anthology*, I Wish I'd said, which was compiled by competition editor-in-chief Johann De Lange, and academic, poet and author Mandla Maphumulo. Launched on the evening, Volume Two includes 101 poems with English translations: 55 specially commissioned poems and 44 poems drawn from the second competition.

Following the blueprint of the first volume, homage is paid to the Khoisan languages, with the inclusion of two poems by the /Xam poet Diä!kwain. The exquisite cover design was drawn from the work of the late South African artist, Keith Joubert who, through his art, communicated a deep fascination with human cultures that have co-existed with the natural environment for generations.

The choice of the baobab tree on the cover is a nod to AVBOB's centenary motif throughout 2018. In its seasonal cycles, the tree embodies the idea of death and resurrection, bereavement and consolation, hope and redemption, and new life. And these themes were mirrored in the AVBOB Poetry Competition and print anthology, with the themes of death, birth, love and hope.

Says AVBOB CEO, Frik Rademan, "In our darkest hour, we all need upliftment and consolation. And so we built the themes of love, hope and birth into the competition. The AVBOB Poetry Competition and print anthology – along with the 'What If, South Africa?' campaign – serve to address our collective need for comfort and care. And they offer us a meditation on the things that bring us together as a nation – our experience of loss, our desire to unburden, and our need for hope."

And with the third AVBOB Poetry Competition launching on 1 August and running until 30 November 2019, the poets – and people! – of South Africa will once again be able to take up pencil and paper, mobile and laptop, and craft poems that connect us one to the other – and offer us comfort and consolation. Competition entrant Gregory Jumanji confirmed this with a tweet: "I feel like the poetry is inside my bloodstream. AVBOB really saved the nation with this one."

For Frik Rademan, this sort of feedback validates the original purpose of the project. "We now know that the competition has become an important – and, indeed, necessary – social resource for our people. And for this reason, we will continue to provide this poetic form of support to our AVBOB family, as a demonstration of our profound commitment to the people of South Africa."

Please visit the AVBOB online poetry collection, which is freely available on www.avbobpoetry.co.za – for what was produced for AVBOB's customers and communities, for poets across South Africa, and for all the bereaved across this nation, is a resource that will endure for generations. In the words of poet and editor-in-chief, Johann de Lange: "This new collection – and the online poetry portal – forms a space where the voiceless may be heard, and where we find common ground. Loss is a universal language and poetry its voice."

*The anthology can be ordered at www.naledi.online or 078 648 8616, and is available from most good bookstores. Alternatively, SMS the word 'poem' to 48423 (at a standard cost of R1.50 per SMS) to have it posted to you at a total cost of R220.
Share: