Blog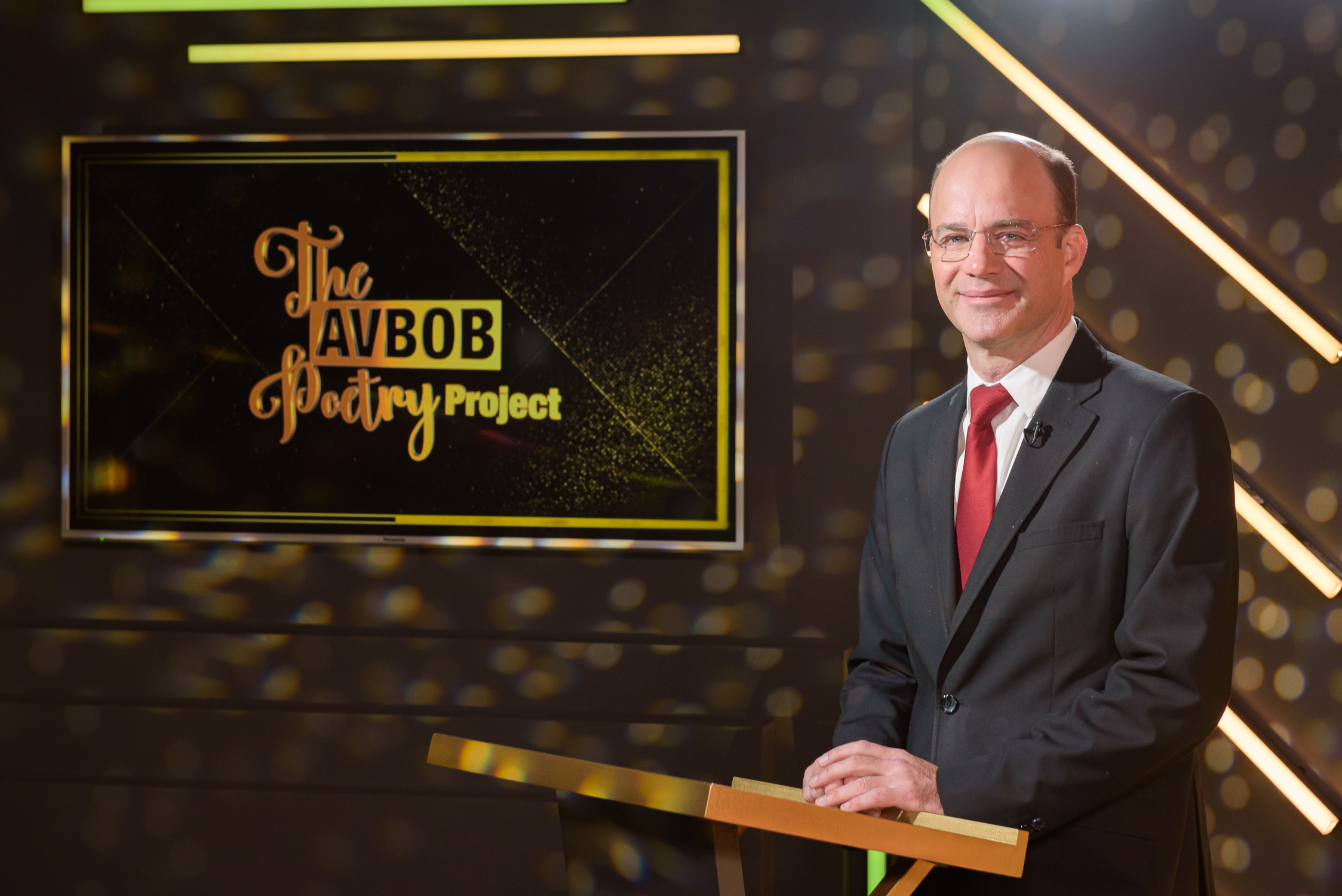 AVBOB Poetry Gala 2020

Thu, 30 July 2020
BACKGROUND: THE AVBOB POETRY COMPETITION
The
AVBOB
Poetry Project emerged from a place of loss and longing – twin tragedies that stubbornly track our passage through this life – but it has given rise to hope and wholeness.
AVBOB
the undertaker understood all too keenly the need for words of weight when people feel their world has fallen apart, the need for comfort in times of crisis. And so all South Africans of all ages were invited to enter poems in all 11 official languages, with the themes of Love, Hope, Death and Birth to guide them. And the
AVBOB
Poetry Competition was launched.
What has resulted, after just three years, is a community of over 18 000 committed poets, with over 80 000 poems submitted, and over 10 000 poems now available in a free online library. In fact, as the fourth competition launched on 1 August 2020, it may be argued that the project has become a national treasure – a critical archive that faithfully chronicles our culture, and a social resource that enables people to emote and express their truths in ways that daily discourse does not allow.
Poetry, of course, is often dismissed as frivolous, self-indulgent or insignificant. But, on the contrary, we should never underestimate its power. As our world implodes in the face of the pandemic, poetry pulls us back to each other, and back to ourselves. Because poetry belongs to
people
. It is democratic, energetic, empowering and vocal.
You don't need to have lived long and experienced much to be able to speak your truth in the form of a poem. And that explains why two of our winning poets are just sixteen years old – the youngest winners in the competition to date!
Poetry, unlike many other forms of artistic expression, seems to collapse the conventional cordons between elder and youth. This next generation of poets tells us a story of youth in an age of early exposure and accelerated wisdom. As a result, our young poets have already learnt that pain is transformative and may be used as a catalyst for creativity. And that, finally, is what the
AVBOB
Poetry platform has become – a hub of healing, a crucible of creativity.
And the culmination of all this creative activity is the awarding of prizes to our top poets in each language category. But we owe a debt of gratitude to
all
the poets of South Africa. For it is they who must tunnel through darkness towards light, who must navigate feeling in search of truth, and who must be willing to bare their souls in order to enable us all to see what is unseen, unsaid, untold.
THE AVBOB POETRY GALA
The annual
AVBOB
Poetry Gala evening, hosted by the ever-ebullient Rozanne McKenzie, has become a gathering of kindred spirits. It's a place where poets and praise singers, spoken word performers and special guests, lovers of language and doyens of diction can come together to celebrate poetry – as an art form, as a vehicle for change and, more profoundly, as an unassailable truth: words on a page have the power to connect us. While global pandemics and perceived differences may keep us apart, poetry pulls us together, and ravels and reweaves our social fabric – nothing less.
And so, on 6 August 2020, in the newly shifted world of social distancing – and for the first time since the launch of the AVBOB Poetry Competition in 2017 – the annual prize-giving gala went virtual and online (livestreamed on social media). This called for a dramatic departure from the usual order of events. The live musical performances of previous years now made way for powerful performance poets from across South Africa. Spoken word artists Puno Selesho, Kedibone Mphethi, Loftus Marais and Given Masilela gave life to poems from the AVBOB print anthology and of their own. Each performance – in English, Afrikaans, Sesotho and isiZulu – was nuanced and persuasive.
AVBOB
CEO Carl van der Riet, English editor Douglas Reid Skinner, and poet and lecturer Liesl Jobson were the guest speakers, talking to the merits of poetry as part of the mourning process, and the value of poetry as a social good.
Carl van der Riet spoke to the 'richness, talent, infinite forgiveness, and unfettered potential' found in the poems submitted, and to the fact that the project has enabled South Africans to find 'a language – the language of poetry – which connects us all.' Liesl Jobson, a poet herself, examined the role of the poet as a porte-parole in times of upheaval and suffering. She asks: 'In the midst of all this emptiness, what is the work of the poet?' And her answer is that the poet must give voice before it is too late. Borrowing the words of Francis Weller writing on grief, she says, 'Francis Weller could as well be writing about poetry, for poetry is a "feral" art form that is "essentially outside the ordained and sanctioned... it is suffused with life-force… it is alive, wild, untamed and cannot be domesticated… poetry is necessary to the vitality of the soul...".'
Speaking from London, Douglas Skinner expressed gratitude to all the poets who have helped build the online library, and shared his editorial experience of the project, likening it to standing under a waterfall with a teaspoon in hand. But, beyond that, he also spoke to the absolute necessity for poetry in our lives:
'The American environmentalist John Muir wrote that everybody needs beauty as well as bread. Of course, in our country, that's a big ask. But that's also exactly where
AVBOB
steps in. Their persistent generosity across a broad range of social endeavours makes a big difference in our country. That's the bread of learning. And through the poetry competition, they have opened a space where poetry is freely available to us all. And that's the beauty. We have only to open the door of the poetry library, open our eyes and open our minds, and read.'
And reading poetry is certainly one way to become a poet. A poet is a poet because of other poets – and that is where the three volumes of the
AVBOB
Poetry print anthology are of such value. Volume 3* was launched at the gala evening and, like its predecessors, it is the result of an annual poetic pilgrimage that sees South Africans sharing their words in their own
mother tongues.
The latest anthology, compiled by competition editor-in-chief Johann de Lange, and poet and author Goodenough Mashego, brings together 102 locally crafted poems – 66 specially commissioned (six in each official language), 33 from the first- to third-place competition winners in each language category, and three poems in the |Xam language, which stands on the brink of extinction.
Johann de Lange feels it is imperative to preserve our indigenous languages, 'History alone does not tell the full human story; the arts form the other half, and language is the most human thing we have. It is so completely tied up with who we are and where we are. Language is not just this transparent medium you use to say things; it is the brush, it is the paint, it is the canvas. It creates reality. Poetry, thus, is a very powerful thing.'
Carl van der Riet also spoke to the importance of these annual collections: 'We want these anthologies to serve as an historical record, a living repository of all our languages. We want these volumes to give voice to the complex, remarkable and multi-faceted country we live in. And, finally, we want them to serve as a record of our resilience.'
Please visit the
AVBOB
online poetry collection, which is freely available on
www.avbobpoetry.co.za
, for it is the poets who help us to navigate our world, through the rhythm of their verses, the power of their voices, and the song of themselves.
*Volume 3 of I Wish I'd Said can be ordered at
www.naledi.online
or 078 648 8616, and is available from most good bookstores. Alternatively, SMS the word 'poem' to 48423 (at a standard cost of R1.50 per SMS) to have it posted to you at a total cost of R240.
The 2020 AVBOB Poetry Prize winners:
In alphabetical order of language category, the 2020
AVBOB
Poetry Prize winners are:
LANGUAGE CATEGORY: Afrikaans
WINNER: Maretha Maartens
POEM: Peperboom
2nd place
3rd place
Maritha Broschk
Poem: Swanesang
Hannes Visser
Poem: Vir Piet Visser (21.7.1925-19.7.1967)
LANGUAGE CATEGORY: English
WINNER: Bernice Puleng Mosala
POEM: Un-
2nd place
3rd place
Archie Swanson
Poem: my guernica
Mike Linden
Poem: To Louise, on her leaving to study
LANGUAGE CATEGORY: isiNdebele
WINNER: Pristine Siyabonga Mtsweni
POEM: Siyathokoza Somnini
2nd place
3rd place
Nthotshe Maria Mashifana
Poem: Ngibelethele phasi!
Bongi Julia Sindane
Poem: USomnini uMduduzi
LANGUAGE CATEGORY: isiXhosa
WINNER: Siwaphiwe Fortune 'Spurz' Shweni
POEM: Abazali nobuzali
2nd place
3rd place
Athi Simamkele Dyantyi
Poem: Kutheni ndilel'apha?
Songezo Xelelo
Poem: Uyandithanda Mntu wam?
LANGUAGE CATEGORY: isiZulu
WINNER: Sebastian Jili
POEM: Nhloboni yobuthongo lobu?
2nd place
3rd place
Siyabonga Nxumalo
Poem: Kufikile
Muntomuhle Mcambi
Poem: Ugedla lakwethu
LANGUAGE CATEGORY: Sepedi
WINNER: Tebogo Patricia Mamabolo
POEM: Palo ya Dikgare
2nd place
3rd place
Mapule Ramaila Moswane
Poem: Tsa Bophelo bja mohu
Nthinyela Octavia Motimele
Poem: Ithobalele
LANGUAGE CATEGORY: Sesotho
WINNER: Sekhobo Samuel Moshe
POEM: Nketse motlotlo
2nd place
3rd place
Kgobani Mohapi
Poem: Pakamahlomola kgaotsa re a qela
Puleng Ntou
Poem: Tshepo
LANGUAGE CATEGORY: Setswana
WINNER: Lesego Motlhankane
POEM: Loso
2nd place
3rd place
Ontlametse Ntwayagae
Poem: Leka gape
Jonas Maponya
Poem: Loso
LANGUAGE CATEGORY: Siswati
WINNER: Sibahle Thwala
POEM: Lilanga lisitsembiso lesisha
2nd place
3rd place
Beketele Mahlalela
Poem: Somiso sidlangile
Famoti Mdluli
Poem: Ngingulomfana
LANGUAGE CATEGORY: Tshivenḓa
WINNER: Ntakadzeni Makuya
POEM: Iwe lufu
2nd place
3rd place
Mafutha Mengwai
Poem: Mme a vhananga
Lufuno Masuvhekele
Poem: Ndi na ḓora
LANGUAGE CATEGORY: Xitsonga
WINNER: Given Maceke
POEM: I vukati muni?
2nd place
3rd place
Tinyiko Lucky Ngobeni
Poem: Vuswa bya tolweni
Ringeta Lucky Rikhotso
Poem: Wa ndzi tiyisa
PROFILES: AVBOB POETRY PRIZE WINNERS
The 11 first-place winners of the
AVBOB
Poetry Prize each received a cash prize of R10 000 and a R2 500 book voucher. They embraced the competition for deeply personal reasons, in search of something beneath the surfaces and superfluities of our daily lives, and they created poems that slip off the page and stir emotions deep within us.
How do we fittingly pay tribute to our poets, each of whom bravely penned a poem and submitted it for scrutiny? In his keynote speech at the gala evening,
AVBOB
CEO Carl van der Riet expressed his gratitude to the nation's poets: "I would like thank each poet for their bravery and for their willingness to be vulnerable – it takes tremendous courage to share one's intimate thoughts and feelings with others. We honour you for your honesty, for your generosity, and for sharing this journey with us."
Maretha Maartens (Afrikaans)

Maretha Maartens is a freelance writer based in Bloemfontein who has won multiple awards for her work. She has been writing since her father gave her an Olivetti typewriter at age 13. She entered the competition because it felt like a welcoming home for poets. Her winning poem was inspired by an indelible moment during her mother's final winter on earth – the awareness of impending death.



Bernice Puleng Mosala (English)



Bernice Mosala is a copywriter who lives in Sandton. A social media post alerted her to the competition, but she's been writing poetry since Grade 7 to express her feelings. Her poem was inspired by her brother, who, at the age of 18, became head of the household when their father abandoned their family. She sees poetry as a powerful tool to effect social awareness and change.



Pristine Siyabonga Mtsweni (isiNdebele)
One of two of our youngest winners ever, Pristine Siyabonga Mtsweni is a Grade 9 learner from Kameelrivier, Mpumalanga with a passion for linguistics, and particularly for preserving his mother tongue – it bothered him that his father used the same isiNdebele textbook that he uses today. For the young poet, poems allow us to reimagine language, and he entered the competition to prove that he could change the world with words. His poem, written after his mother's death, aims to bring solace to grieving souls.
Tebogo Mamabolo (Sepedi)
Tebogo Mamabolo stays in Soshanguve, south of Pretoria, and works as a quality control consultant in the pharmaceutical sector. At a poetry anthology launch, she heard of the competition, and decided to enter in order to hone her skills. But what really inspired her to write was the loss of her own child, and the desire to help others navigate that painful moment of farewell.
Sekhobo Moshe (Sesotho)
Based in Bloemfontein, Sekhobo Moshe is a prolific, award-winning author, mentor and performance artist, who writes anything from novels to radio dramas. He is a founder of the Yaka Nalane (My History) Arts Development Centre, a celebrated praise poet, and is studying towards his master's degree in Marketing Management. He entered the competition to encourage fellow South Africans to cherish Sesotho poetry with its rich idioms.
Sibahle Thwala (Siswati)
The youngest winner of the competition to date, 16-year-old Sibahle Thwala attends school in the village of Jeppes Reef, Mpumalanga. He entered the competition because he felt it would provide him with a way to touch the lives of others through his words. He began writing poetry at the age of 12 and drew inspiration from Shakespeare and T S Eliot. He is an insatiable reader who borrows books from his teachers to read at home.
Given Maceke (Xitsonga)
Given Maceke lives in the small village of Nghezimani in Limpopo. He started writing poetry back in 1998 but was forced to slow down as a lack of finances curtailed his publishing ventures. He entered the competition to promote the Xitsonga language, to encourage a love of poetry, and to showcase his talent. His poem takes inspiration from the way people bravely manage their grief.
Lesego Motlhankane (Setswana)
Lesego Motlhankane grew up in the rural village of Ganalaagte and now lives in Potchefstroom. Mentored by well-known writer Kabelo Kgatea, he is the first undergraduate student from North-West University to publish an anthology of Setswana poems. He believes poetry is vital for expressing one's feelings and raising awareness in others. He entered the competition because he feels that one's mother tongue needs to be nurtured and recognised.
Ntakadzeni Makuya (Tshivenḓa)
Ntakadzeni Makuya was born and lives in Matangari, Thohoyandou, and works as an Opera News Hub creator – what she calls her 'hustle job'. A friend encouraged her to enter the competition, and she saw it as a platform to reach out to the world. After the death of a community member in a car accident, she crafted her poem to offer comfort to the bereaved.
Siwaphiwe Fortune Shweni (isiXhosa)
Siwaphiwe Shweni hails from Ngcobo, Eastern Cape, where he is an agripreneur. He began writing while still in primary school, and his poems are published in multiple anthologies. He won third place in the 2018 competition and entered again to sow a seed of hope and comfort for those in need. His poem explores the relationship between parents and children, and the names they bestow on them.
Sebastian Jili (isiZulu)
Sebastian Jili is a freelance journalist, born and raised in Mafakatini, near Pietermaritzburg. He's won a RASA award for a 2015 short story he wrote. He entered the competition to help people grasp that death is not the end of the road, but a gateway. After the loss of his mother, he turned to poetry for solace, and believes that his poems flow directly from his soul.
Share: