Blog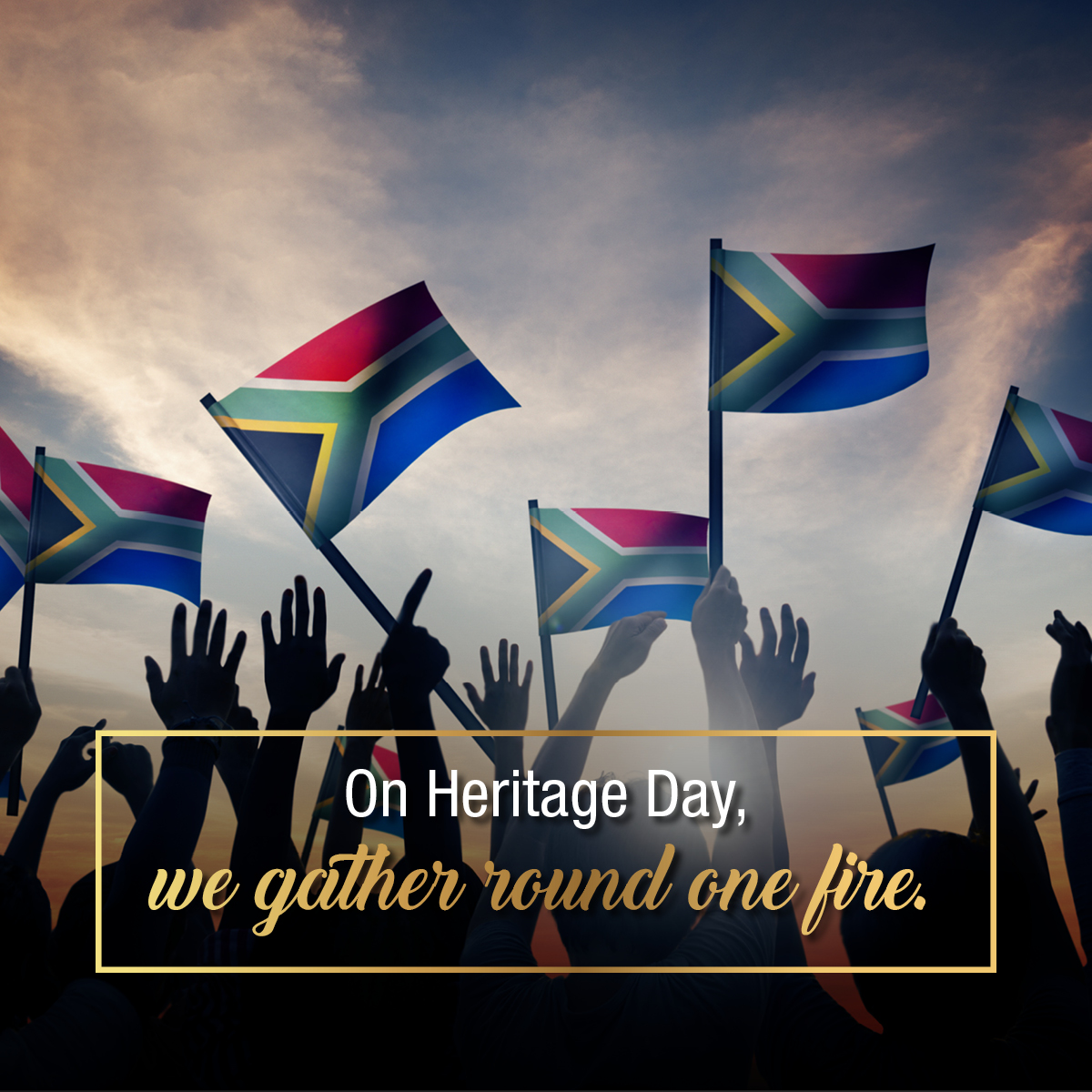 When we all gather round one fire

Thu, 17 September 2020
Braai Day. Heritage Day. Shaka Day… whatever we call this annual public holiday that commemorates our nation's history and celebrates our diversity, the day offers a chance to reflect on our uniquely South African spirit.

As Archbishop Desmond Tutu said: "We're going to have this wonderful thing... when we all gather round one fire. Irrespective of your politics, of your culture, of your race, of your whatever, hierdie ding doen ons saam [we're doing this thing together]…"

So, as you raise a glass, please take a moment to appreciate our ancestors' courage and the remarkable goodness of people from all walks of life committed to community-building here and now. Imagine too, if you will... a future, where each voice resonates, every instrument is heard, and poets can express themselves, freely in vital health and hope and happiness!

Bertha Centre scholar and cultural expert, Fergus Turner, writes about the South African spirit and resilience shown in the face of challenges:

"We are a nation of such a variety of identities, languages, oral histories and traditions that there isn't a crisis we haven't faced or a lesson we haven't already learnt before. In a sense, there is no more apt time to be celebrating our heritage than in the midst of crises. It reminds us that we already have the means to understand and overcome whatever we may be facing."

Consider the Jerusalema dance challenge where our frontline medics dance in solidarity. "We're stronger together" is the message from all who joined the wheelchair jive! Perhaps you delighted in the Cape Philharmonic Orchestra playing the National anthem from their homes? So many clever, funny and heart-warming expressions emerged during lockdown, lifting us up despite the alienation and heartbreak wrought by COVID-19.

AVBOB was proud to join in this powerful creative movement with weekly broadcasts of "I Wish I'd Said..." on television from June to August. Featuring the winners from previous poetry competitions in every language, the poets described their motivation and process. Their sharing of how poetry helped them get through grief is particularly inspiring. If you missed it, the playlist for Season 1 on SABC2 is available on AVBOB Poetry's YouTube channel. (Remember to subscribe!)

On 6 August, we celebrated the prize-giving of the third annual AVBOB Poetry Competition, and were inspired once again by the quality of poetry spoken in every official language. Additionally, this coincided with the launch of the third annual anthology, a truly unique and precious offering.

I Wish I'd Said… Volume 3 brings together 102 locally crafted poems, featuring the 33 first- to third-place competition winners in each language category, and includes 66 commissioned poems (six in each official language). Three poems in the |Xam language, which stands on the brink of extinction, reveal a determination to value and honour our most ancient humanity.

Every poem in the anthology has an English translation, making this a treasure vault of local tongues. What better way to celebrate Heritage Day than to learn about another culture through their poetry? Our creativity and endurance in difficult circumstances speaks volumes about us.

AVBOB is determined to build literacy in long-overlooked languages and is committed to helping every poet express themselves in their mother tongues. We do this because, as our Sesotho editor, Rethabile Possa-Mogoera, said, "Identity cannot be separate from language… AVBOB is the saver of our African language, the saver of our great grandparent's culture, the saver of our identity…"

Let's get back to the braai: imagine yourself deep in thought, remembering your history, our history… and writing a poem. Now, imagine yourself entering the fourth annual AVBOB Poetry Project. When the muse arrives please share your own unique spirit. South Africa needs your unique voice. The competition closes on 30 November 2020 and we await your entry at www.avbobpoetry.co.za!
Share: