Blog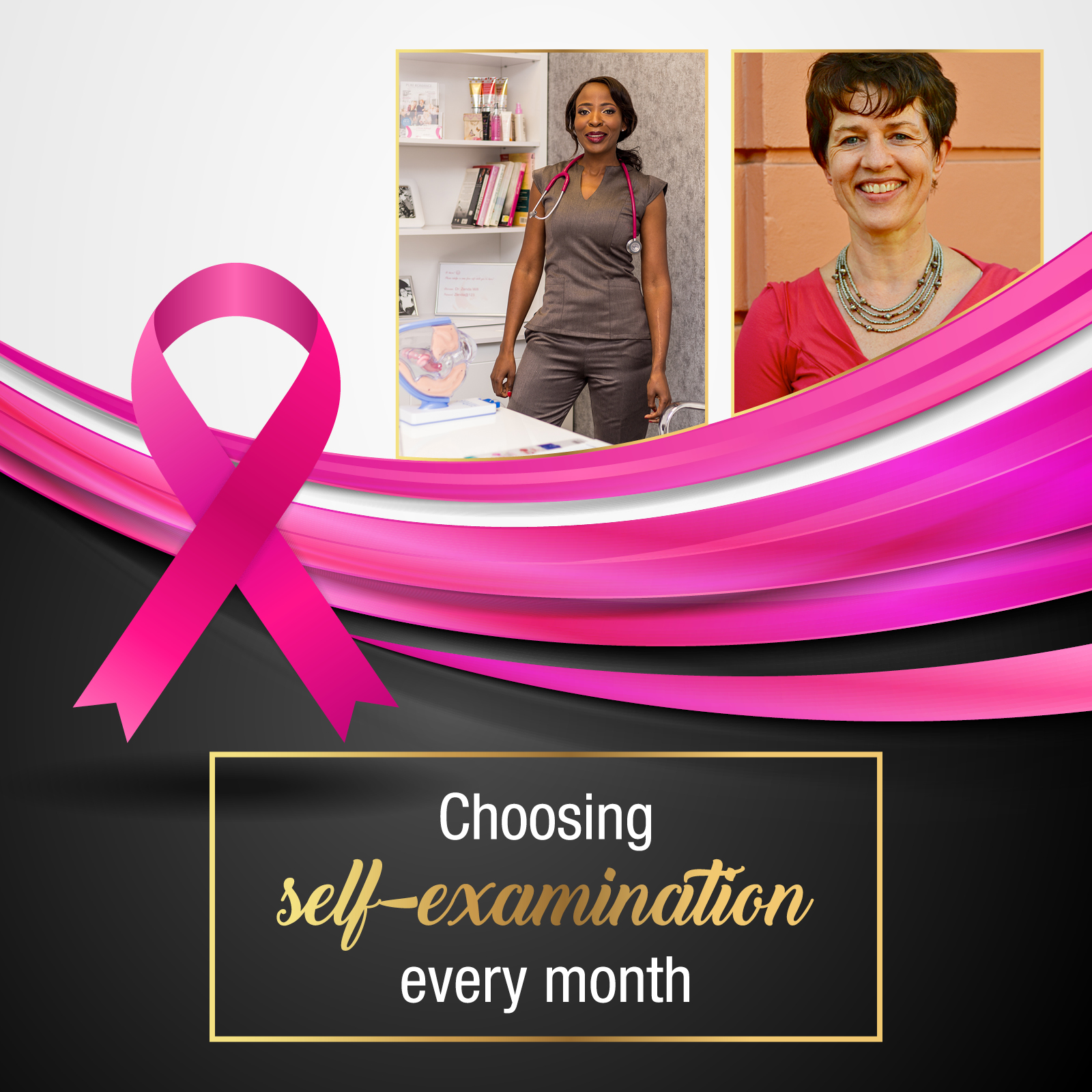 Against the odds - choosing self-examination every month

Wed, 21 October 2020
Your health is your wealth goes the old truism. Many risk-avoidant folks do all the right things to ensure good health, including paying for health insurance and saying their prayers. Yet, despite forgoing animal fats, quitting smoking, exercising and flossing, there's an element of luck and genetics at play when it comes to breast cancer.

"Fortunately, there are practical and constructive ways to reduce your risks," says Gauteng obstetrician, gynaecologist and sexologist,

Dr Mpume Zenda

. She urges women to be proactive about their breast health, not just during

Breast Cancer Awareness Month

. "Check your breasts every month, and don't delay if you find a lump," she says. "Early detection and a prompt response can save your life. You have choices that will impact your treatment outcomes, so seek medical help sooner rather than later."



Beverly Rycroft

is a novelist and poet, who

won the 2012 Ingrid Jonker Prize

for her debut collection, missing. This beautifully wrought volume of poetry is a powerful tribute to courage, integrity and survival when the chips are down.

Author and Ingrid Jonker Prize judge,

Helen Moffett

,

said, "missing is a series of poems that fashion an exquisite memoir, centering on the author's experience of breast cancer. Candid, unsentimental, angry, funny, the entire range of emotion laid down with precision and in luminous words. It should be essential reading in every gynaecologist's and oncologist's waiting room!"

Access to poetry – both the reading and writing of it – made all the difference during Beverly's ordeal. "A potentially terminal illness is a massive explosion. You don't know where to pick anything up. Quite literally, you can't pick anything up immediately after surgery. Your life is in smithereens, so to write it all down helps to create order. You set it all out in a poem and look at what's happening to you, to your body, to your family."

Beverly recalls the loneliness of the experience. "People think you're different. Now your mortality is showing. As a society in this century, we don't like confronting that. Writing was a very helpful way of reflecting on my mortality, but it was also a way to connect with others and escape the isolation. When I read Sappho or Emily Dickinson, I realised that someone centuries ago had endured a suffering similar to mine."

To fight aloud is very brave,
But gallanter, I know,
Who charge within the bosom,
The cavalry of woe.

~ Emily Dickinson

"This poem talks of the private confrontations that others can't see," says Beverly. "When you read these words, you connect with someone else who has known suffering, like you. The isolation is lessened, and you feel human again."

The title of Beverly's winning poetry collection, with its missing capital letter 'M' is not accidental. It symbolises the missing parts of the poet's body, the absences from society that open up in the wake of major surgery and chemotherapy, as well as the fear that as a mother she will be missing from her children's lives.

With her characteristically wry poem, 'Room Thirteen', Beverly affirms the choice to hold hope when facing a life-threatening illness:

Room Thirteen

I married a gambling man.

Lucky for some
he says as I
thread my body through
the green gown
in room thirteen.

No jewellery the nurses ordered so
I hand him
my wedding ring. Eleven years married
I'm wheeled away to

wake up again in room thirteen
broad bandage across my chest.

He's still there. Slides the ring back
on. Tells me:

It's not the hand you get dealt
It's the way you play it.

"Certainly, there are various choices available along the way," says Beverly, who decided not to have reconstructive surgery. She remembers feeling that her illness was attacking her mortality and her identity. "I lost my breast and my ovaries too, which left me feeling de-feminised. This is a big one for most women. Your femininity is never the same even if you have reconstruction. One is attacked in so many ways."

Beverly concludes, saying, "Poetry offered a way to wrestle with the question: Who am I? Poetry was a vehicle for that… It was a place that held me, where I could speak to – and be heard – on painful questions about both my body and my soul."

Dr Zenda urges men to be alert to changes of their breasts too. "Male breast cancer is typically under-diagnosed which limits the effectiveness of treatment. Men between the ages of 60 and 70 are most frequently diagnosed, although the condition can develop at any age."



Download a flyer

with instructions in English, Afrikaans, Sesotho, isiZulu, isiXhosa, Setswana, Tshivenda and Xitsonga on how to perform a self-examination of your breasts. For more information and support on breast health, access the comprehensive

Pink Drive

website.
Share: