Blog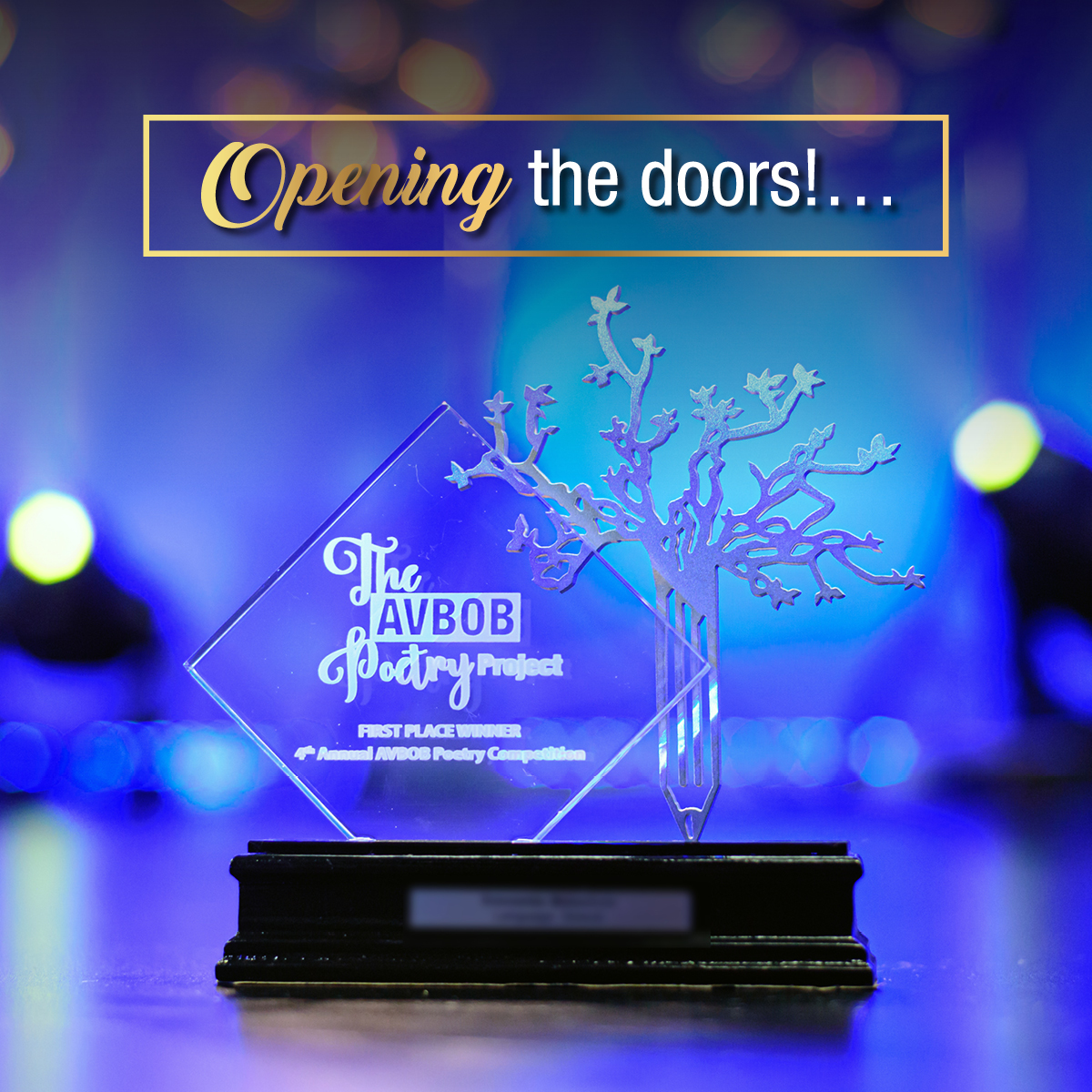 The fifth AVBOB Poetry Competition offers you a chance to shine!

Thu, 22 July 2021
As the AVBOB Poetry Competition enters its fifth season on 1 August 2021, the doors of poetry are again thrown open, inviting all to give voice to hope and love. South African poets – both fledgling and established – are invited to enter their poems offering inspiration in any of South Africa's 11 official languages. The first-place winners will each receive grand prizes to the value of R12 500, which includes R10 000 in cash, a R2 500 book voucher and the AVBOB Poetry Trophy.

"Words of comfort and consolation can help us survive this deeply difficult time," says Carl van der Riet, AVBOB CEO. "We are glad to offer this platform where people can express their feelings. We anticipate that the poems we receive will uplift the writers' hearts and spirits, as well as touch those who read their verses."

Poets may submit up to ten poems via the online dashboard. Poems that are selected for inclusion in the AVBOB Poetry library will earn a usage fee of R300. The top three poems in each language category will feature in a print anthology, alongside those of renowned poets. All shortlisted poems will be translated into English in the spirit of promoting understanding and fellow feeling, and celebrating the wealth of South African languages.

To assist in the crafting of powerful words, the AVBOB Poetry website offers a wealth of resources. Informative articles offer helpful expert advice on how to write poetry, blog posts feature successful poets, and editors offer tips and inspiration via all the AVBOB Poetry social media platforms.

In an effort to assist the bereaved to articulate their feelings, the AVBOB Poetry library contains poems submitted from previous years which are freely available for use at the funeral of a loved one, or to be read in the privacy of your own home when you need a reminder that you are not alone. The poems will offer inspiration and insight into what a poem in your own language can accomplish.

If you have ever found yourself thinking, "I wish I'd said…" to somebody you can no longer address, or if you find yourself wondering, "What must I now say?" this is the moment to pick up your pen and capture those thoughts. Share the unspoken love, tell the untold story! Unleash your voice and say what the world needs to hear.

Register on the AVBOB Poetry website and read the rules and editorial guidelines –

www.avbobpoetry.co.za

. Enter up to ten poems between 1 August and 30 November 2021. Your poem could be the next winner in your mother tongue!
Share: