Blog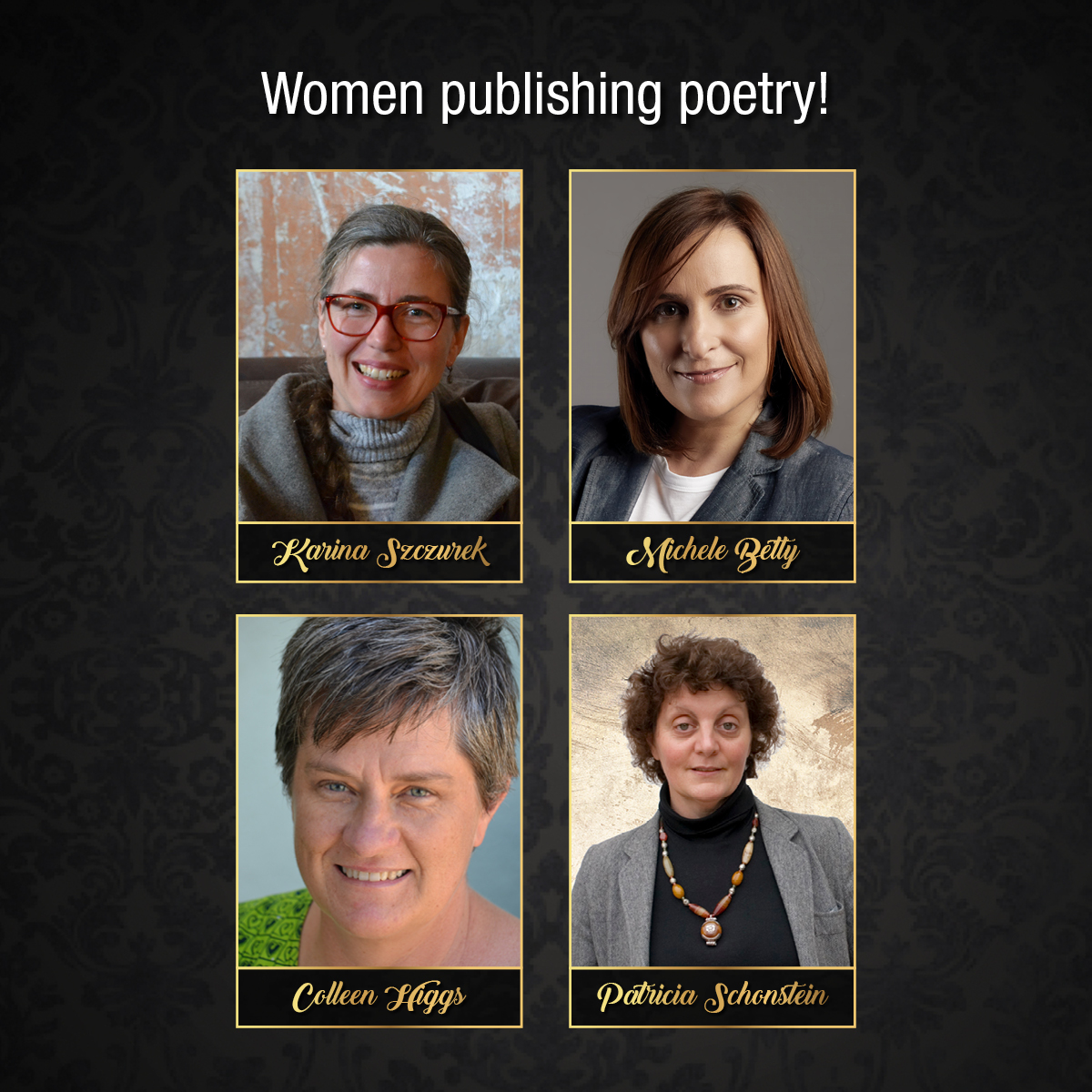 Women Publishers in Women's Month

Mon, 23 August 2021
Who publishes poetry in South Africa? That's the question on the lips of many aspirant poets. With more than 14 400 poems now published and paid for in The AVBOB Poetry library, those who have acquired a taste for publication want more! Four women publishers speak about the business of creating beautiful award-winning books.

When The AVBOB Poetry Competition started publishing poems five years ago, record numbers of poets began to embark on a soulful journey of writing poetry, seeing their work published, and getting paid for doing so! Each poem selected for publication in the AVBOB Poetry Library receives a R300 usage fee. In 2020 alone, 7 124 individual poets submitted 41 149 poems to the competition!

Unsurprisingly, this groundswell of poetry interest has led to new writers hoping to see their own volume of poetry in publication. During Women's Month Dr Mantoa Motinyane chatted to four women who publish poetry in South Africa. She is Associate Professor in the Department of Linguistics at the University of the Western Cape and the isiXhosa translator and editor of the AVBOB Poetry Competition.

Since opening the doors of

Karavan Press

just two years ago, Karina Szczurek has published novels, short stories, essays, life writing and two poetry collections: Dawn Garisch's Disturbance and Stephen Symons' For Everything that is Pointless and Perfect. She answered how COVID-19 had impacted the business: "The pandemic and the ensuing lockdown have been brutal on a personal and professional level. I'm amazed that the press has survived during these impossible times, and attribute it to Karavan Press' authors and freelancers who are not just extremely talented but also kind," says Karina.

"Above all, we would be lost without the community of readers supporting us. Together, we have navigated these stormy waters and our efforts are being recognised with nominations for local and international prizes: Breaking Milk by Dawn Garisch is on the 2021 Sunday Times/CNA Fiction Award shortlist; Death and the After Parties by Joanne Hichens made the 2021 Sunday Times/CNA Non-fiction Award longlist; and most recently, An Island by Karen Jennings made the 2021 Booker Prize longlist. We sail on!"

Patricia Schonstein, who started African Sun Press in 1990, spoke of her vision for the press, which has produced the definitive series of anthologies, Africa! and Poetry in McGregor, and the literary journal, Stanzas. "As a curator of anthologies, I've found the sharing of poetry to be an evocative way of kindling light within the dark places of the human condition. Poetry can be like prayer, both in its composition and in its recitation. Poetry is an extraordinary conveyancer of beauty, love and forgiveness."

African Sun Press has just published Love in the Time of Covid. She said, "This 2020 anthology celebrating Poetry in McGregor will be launched at the McGregor Poetry festival in November. It promises to be a full house of amazing voices. We've also begun conceptualising the next in our series of Africa! anthologies. COVID-19 has dealt us a hard blow on the one hand, yet, on the other, we find creativity burgeoning, with poets presenting really beautiful material."

Dr Motinyane asked about projects that encourage young women thinking about a writing career. Michéle Betty of

Dryad Press

started publishing poetry collections in 2017 with poet Joan Hambidge. She points young female writers to the

National Arts Council

(NAC), which sponsored a three-week webinar on

Womxn in the Arts

during Women's Month. "This focused specifically on the creative sector and initiating knowledge-sharing platforms in creative industries, providing invaluable guidance and featuring an influential and impressive list of panellists."

"Additionally, the NAC's bursary funding in the field of arts qualifications is an excellent starting place for those considering a writing career, with local bursary funding for independent students and individual postgraduate funding available for female applicants. Lastly, the Academic and Non-Fiction Authors' Association of South Africa (

ANFASA

), provides workshop and funding opportunities for young writers. The Global Literature in Libraries Initiative is an international website that recently featured a month of

South African Womxn writers

," she said.

Dryad Press was open to submissions in March 2021 and received more than 80 manuscripts. The shortlisted candidates were offered masterclasses to enhance their manuscripts with Finuala Dowling or Simon van Schalkwyk. "We hope these hugely successful classes will take the manuscripts from the shortlist to the next level. We selected manuscripts by PR Anderson, Linda Ann Strang and Iyra Maharaj for publication in 2022," she said.

Colleen Higgs says, "Every month is Women's Month at

Modjaji Books

, an independent feminist publishing house that started publishing in 2004 to provide an outlet for serious writing by women." Dr Motinyane asked her about other resources available for those wishing to publish their own work.

"Hot off the press from Modjaji Books is an invaluable reference book to help writers seeking publication – the

2021 African Small Publishers Catalogue

. Listing more than 60 small and independent publishers in African countries, the catalogue also contains articles about publishing the indie way and book-making in the time of COVID-19," said Colleen.
If you cherish the dream of publishing your own collection of poems, and whether you choose to self-publish or go the traditional route, you'll reach your goal sooner by starting with Colleen's timeless

tips on how to get poetry published

.

Do you want to see your first poem published and paid? Don't miss the current open period! The fifth AVBOB Poetry Competition welcomes poems of comfort and consolation until 30 November 2021. Find the rules and register to enter at www.avbob.co.za.
Share: