Blog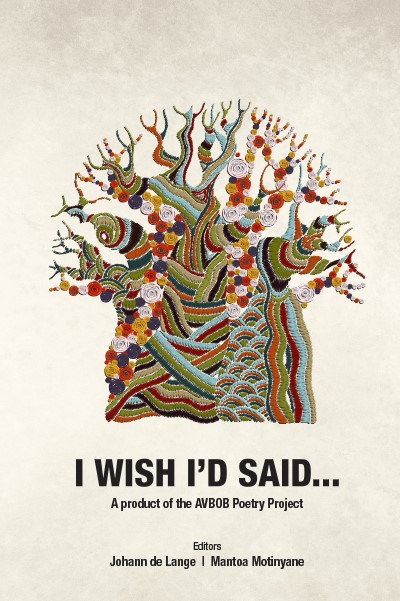 AVBOB Poetry Project year 2

Fri, 07 September 2018
When the AVBOB Poetry Project was first announced on Mandela Day 2017, the hope – though modest and tentative – was that the online poetry competition that was launched two weeks later would provide a significant social resource for all South Africans. Inspired by the death of a two-year-old child, the aim of the competition was to address a consumer insight – a consumer tragedy, if you will – which funeral provider AVBOB sees daily: loss of words in the face of loss. Indeed, one of the first things that mourners request of AVBOB is help with crafting funeral letters and pamphlets. At times like these, daily words will not do, and a new language – a language of the heart – is required. And poetry provides just such a language – and the perfect vehicle to express loss.

The competition was open to all South Africans, in all 11 official languages, in the hope that amateur and accomplished poets across the land would pen elegiac poems in order to bring words of comfort to those who so desperately need them. That was the aim; what resulted was something far beyond the wildest expectations of all those involved in managing and curating the project. Year 1 of the competition yielded 20 774 entries.

Of these, 3 108 were accepted for publication on the microsite and, from these, the first and second winning poems per language were published in a 100-poem print anthology – 22 in total. A further 77 poems were commissioned from South Africa's most celebrated poets, in all 11 languages. And, in a bid towards utter inclusivity, the 100thpoem – in celebration of AVBOB's centenary in 2018 – was in the N|uu language, transcribed from the words of one of the last living speakers of the language, Ouma Katriena Esau.

What was most astounding was the discovery of a thriving community of poets across South Africa who were able to connect with each other through the online poetry portal. Comments in the social media space spoke with gratitude and relief of a place to unburden and to share their craft. And the call grew for the competition to be institutionalised as an annual event. Endorsements from major literary figures, such as poet Chris van Wyk and Nobel Laureate JM Coetzee, poured in, and the project garnered local awards and even drew international attention through its nomination at the Media & Marketing (M&M) Global Awards. Poetry, it seemed, had finally found a proper home in South Africa.

On 1 August 2018, the second year of the competition was launched. The results have been equally staggering:
New poet registrations in Month 1 of the competition are 15% higher in 2018 than in 2017

The total number of registered poets now stands at 7 756

The number of poems submitted in Month 1 of 2018 is 158% higher than in 2017

787 poems have been accepted for publication on the portal in Month 1 of 2018 (which is already 25% of the total number of poems published in 2017)

The poem acceptance rate was 15% overall in 2017 and is 20% in Month 1 of 2018

The percentage of non-English poems for 2017 was 49%. For Month 1 of 2018 this has increased to 58%, with submissions in Tshivenda having the most significant proportional increase

The oldest poet to submit a poem for the 2018 competition is 85 years old

The youngest poet to submit a poem for the 2018 competition is 11 years old

The oldest published poet for the 2018 competition is 76 years old

The youngest published poet for the 2018 competition is 16 years old

51% of poets who entered this year are in the 20-29 age bracket

66% (two-thirds) of all submissions this year have come from Gauteng, KZN and the Western Cape

But, as always, it's the stories behind the stats – the people behind the poems – that matter most. Like the poets who posted praise for the project's inclusivity: "What is amazing news is that one of South Africa's first nation languages, Khoekhoe, is included [in the anthology]. Kai gangans or thank you to AVBOB for acknowledging our Khoe people."

Or the poet who wrote: "It means I can express myself freely, flowing and fluently." Or those poets who have benefited from the project's Facebook page, where gentle guidance is given on poetic craft: "Through the AVBOB Poetry Project, I improved my writing skills. I think this project can exist for life. I have been looking for a platform like this for so long".

Or the empowerment of those who were runners-up last year, and who are catching fire this year. Like Nurse Nonhlanhla Mbonani, the second-prize isiNdebele winner in 2017: "AVBOB, I haven't got any more words to show my gratitude. Without your amazing poetry project, the dream that I had in me would have simply died within. God planted a seed so great in me that I never thought it would ever grow, but you have shaped and harnessed it with this opportunity. I have grown and learned the art of writing from you. Without you changing my life, there wouldn't be me now changing the lives of others through the movement of my poetry online. What you are doing is impacting so many lives. I am going to grab this new person I have now become through the AVBOB Poetry Project and run with it – take that person and touch someone else's life."

Says AVBOB CEO, Frik Rademan: "It is immensely gratifying to get feedback like this. Because this was our intention all along: to bring comfort to those who need it most, to give a voice and a platform to those who have never had one. The reward for all of us at AVBOB is witnessing the fulfilment of all that we hoped for. And there is more. The broader Poetry Project has spread its reach. With our sponsorship of the Schreiner Karoo Writers' Festival in July this year, we have enabled a series of poetry workshops to take place, to promote and develop literacy in the region."

The festival's organiser, Lisa Ker, sees AVBOB's sponsorship as a game changer: "The AVBOB Poetry Project support has launched our youth projects on a new trajectory, and enabled the SKWF to initiate a pilot project this year that saw 60 Cradock learners spend a day with expert poetry coaches. Our dream is to see a book in the hands of every youngster in the Karoo. Thanks to AVBOB, we are now a big step closer to making the dream come true." Indeed, the 60 Cradock learners were challenged to engage with the theme 'Words of Comfort', in line with the project's promotion of the healing power of words. Following their workshop, they recited their poems to a general festival audience.

But for celebrated writer Etienne van Heerden, the project has an even broader purpose: "This sponsorship has enabled the festival to nurture our diversity of languages even more. It has stabilised the festival's investment in the development of young creative talent across our

communities, and has focused attention on the linguistic diversity of the Eastern Cape Karoo, which is such a symbolic and interesting region."

But, more importantly perhaps, the online portal, once again, has witnessed the organic – and exponential – growth of a community of poets who are engaged, eager to produce work of a high calibre, and determined to reach as wide an audience as possible. Power to the poets, power to the people of South Africa. The 2018 AVBOB Poetry Competition runs until 30 November 2018.
Share: