Blog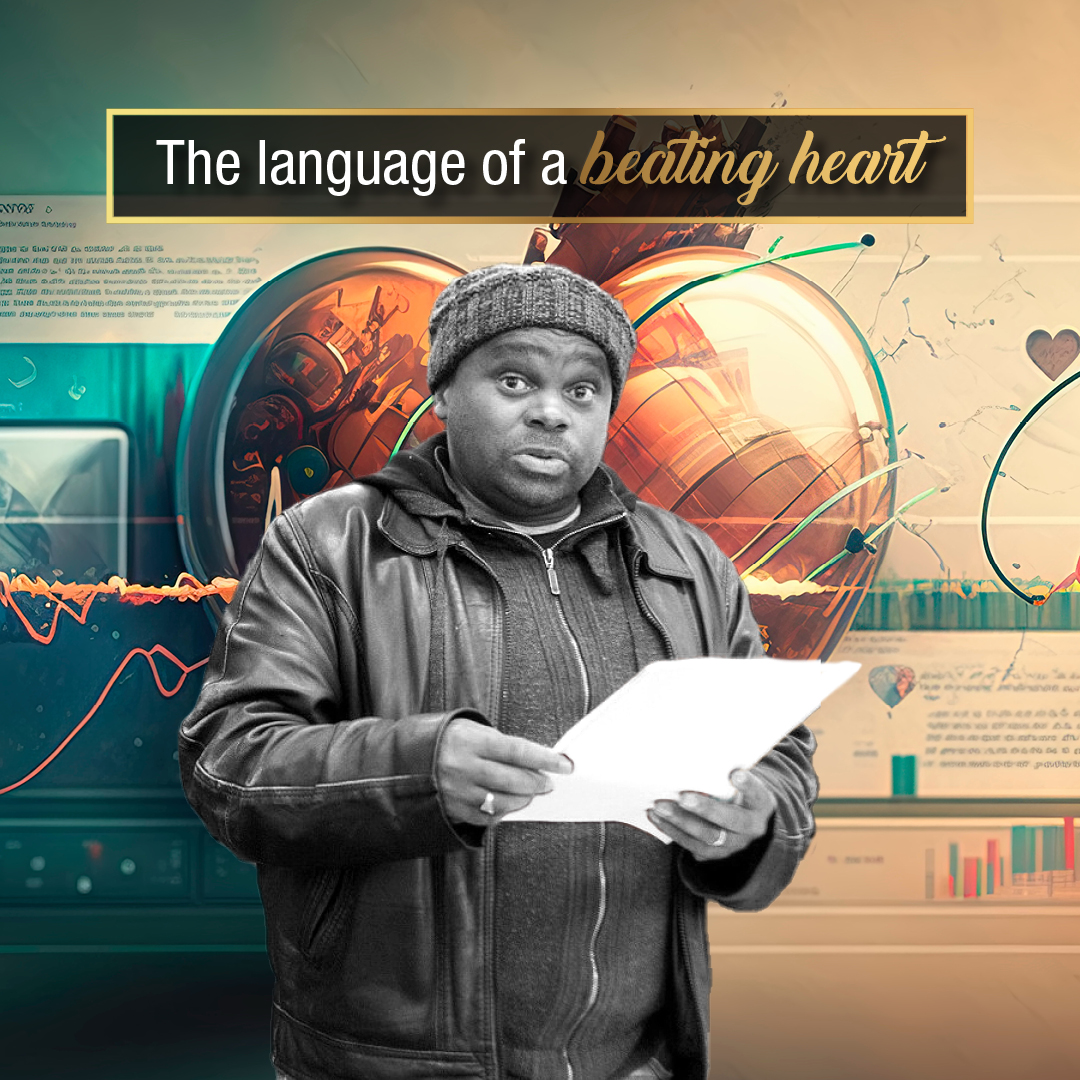 The language of a beating heart

Wed, 10 May 2023
On International Day of Families (15 May), the
AVBOB
Poetry Project offers a focus on the power of poetry to soothe families in pain. Poetry is a balm for migrant workers away from their children, for children with parents in institutions, and in other situations of loss when we can no longer hold our loved ones close.
This year, we feature the searing, beautiful work of Eastern Cape poet, Mxolisi Nyezwa, whose words help us face loss. At such moments, language itself seems to fail us. Mxolisi is the editor of the multilingual cultural journal
Kotaz
. Alongside three volumes of poetry in English, he also wrote a poetry anthology in isiXhosa and an autobiographical work called
Bhlawa's Inconsolable Spirits
. It is poetry of the highest quality, written in the language of a beating heart. His poetry has been set as a song cycle for baritone, double bass and piano by South African composer, Grant McLachlan. The
world première
of 'The silence of the day' took place at Wigmore Hall just two days before International Day of Families.
His most recent poetry anthology,
Malikhanye
(
Deep South
) is named after and dedicated to his son, who died at three months old in 2007. The anthology's third section is made up entirely of poems about Malikhanye. In them, Mxolisi does the seemingly impossible: he evokes his lost son and celebrates his life, and life itself, at the same time. In one of them, he writes:
"i want to write
about how difficult it is
to lose you
but i'm a man
and it is not right"
By the end of the sequence, he evokes his son in the following terms:
"malikhanye, the spaces where you last slept
in the hidden corner-room in kwetyana
call you, your name
that is now full of secrets
and still refuses to slip away."
He does not say much about the origin of these poems. After writing such lines, what more could be said? Instead, he writes about the township of Bhlawa, where he still lives and runs a small business and chicken farm in Motherwell. He moves effortlessly to the harsh political realities many South Africans still face every day. In one poem from
Malikhanye
, unnamed, hopeless neighbours ask him over and over, "what do your poems speak to us?"
He tells of the way poetry came to him, as a voice that can speak out vehemently against oppression. But he does not agree that poetry must console to be valid. "Poets are not spiritual pedagogues," he says.
Recently, Mxolisi was reminded of the work of astrophysicists when his Facebook account was hacked. "It was mostly annoying," he remembers, "but I witnessed sites that broached the fragrance of the stars, the puzzling beauty of being, the banishment of death in the world, and why it seems righteous sometimes to believe in a world with no angels nor fiends."
And so, amid earthy imagery, the poems in
Malikhanye
express yearning and a sense of galaxies and stars beyond our reach.
"I remember the very first day that I wrote poems," he reflects. "I was bedevilled by the stars. A sound kept knocking at my side, close to my ribs. I took a black pen in my hand and wrote something impervious, without direction, no logic. I thought of the contours of the moon. I suddenly felt I belonged to the oceans. Without any reproach, I was glad with the world."
No interview can give an accurate impression of what it feels like to experience Mxolisi's work. For that, you will have to hear him read (watch a recent performance at the
Red Wheelbarrow Poetry Series
) or source his books from the
African Books Collective
.
Remember that the AVBOB Poetry Competition reopens on 1 August 2023. Visit our website regularly at
https://www.avbobpoetry.co.za/
for editing tips and advice as well as updates about upcoming workshops.
Share: